Brian Scudamore Takes Business Personally
O2E founder and CEO fuels success on fun and company-wide interpersonal connections.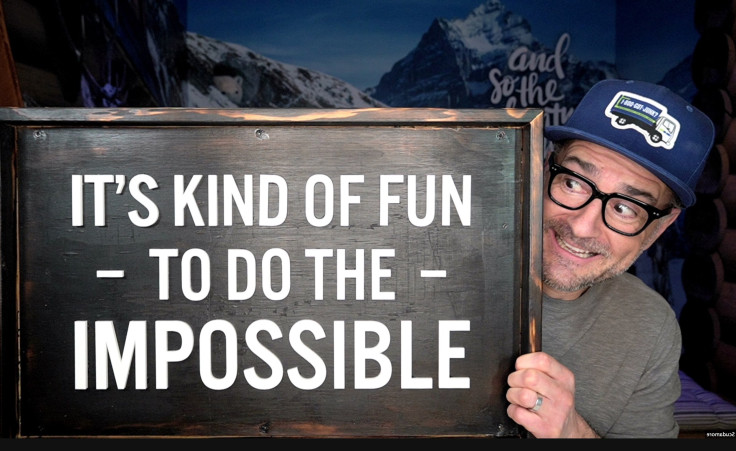 "Many people say it's all about the customer, do everything for the customer. We believe that approach is not the correct one. We say, 'Let's do everything for our people,'" says Brian Scudamore, CEO and founder of O2E, whose brands include 1-800-GOT-JUNK. Ultimately, he believes, that approach will effectively ensure the customer will be taken care of – thanks to the loyal, committed, motivated employee.
And the founding principal on which "taking care of our people" is built is connection. "When I look at people virtualizing their businesses, working from home, working remote," Brian says, "that stuff's all great, but again you have to figure out a way to connect people."
Brian credits Zoom for helping make that happen. "Zoom has changed things for the better for us, for sure. As an example, on our daily huddle – and this happens most days -- several people from the field from different cities will remote-in a little speaking part on that huddle." One example he shares happened with the team in Mobile, Alabama, and he notes, "To be able to see an office and meet a team that most people would never get to travel to or experience is connecting people in a much deeper way."
Brian also discusses his philosophy about today's "new normal" and how to blend remote and in-person work, "giving that freedom and flexibility to our people, but we're making it sure it works, such as proper check-ins on a periodic basis – depending on their role."
Building in fun throughout the company and actually facilitating deep person-to-person connection among the employees has been key to the success of all Brian's brands, also to why Brian so enthusiastically says, "I'm loving what I do. Every single day. Yes, there is business challenges and life challenges. But it's because we are building something bigger and better together. I'm surrounded by people way smarter than I am, way better at so many jobs than I could ever be, and I'm so lucky to be a part of it. So why wouldn't I continue doing this every day? I feel like I have the best job on the planet."
Maintaining that "You have to make it part of your strategy," Brian is very open about how he makes fun a core element of business. For some great stories of O2E people having fun and building business, watch the video below.
© Copyright IBTimes 2023. All rights reserved.
FOLLOW MORE IBT NEWS ON THE BELOW CHANNELS