Bridge From Red Hot Chili Peppers' 'Under The Bridge' Identified As Tunnel In LA's MacArthur Park [PHOTO]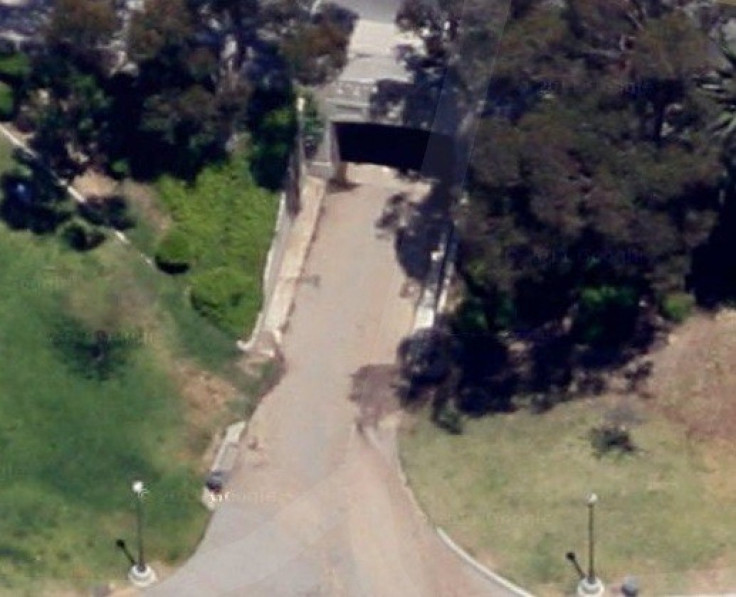 Under the bridge downtown/Is where I drew some blood, The Red Hot Chili Peppers sing on the track Under The Bridge, from their 1992 album, Blood Sugar Sex Magik.
For almost 20 years, while the song became a critical and commercial success, the identity of the infamous bridge has remained unknown - until now.
Rolling Stone is officially reporting that the bridge that lead singer/songwriter Anthony Kiedis is referring to is located in Los Angeles' MacArthur Park.
The magazine, citing notes from Writer Mark Haskell Smith, says that Haskell Smith used clues from Interviews with Kiedis, as well as from the front man's memoir, Scar Tissue, to determine the bridge in question.
On a side note, Kiedis was quotes in Rolling Stone interview from 1992, saying that the bridge was in downtown Los Angeles, but he insisted that it's unimportant. I don't want people looking for it.
In his book, Kiedis wrote about the rock-bottom period that inspired the song, and noted that he would often walk to Sixth and Union Street in downtown L.A. from his friend Kim Jones' house.
Using investigative journalism and some common sense, Smith ruled out several bridges in this area before determining that it is most likely that the singer was referring to a small pedestrian tunnel underneath Wilshire Boulevard cutting through MacArthur Park, which was a major drug spot in the late Eighties.
A photo of the bridge shows the picturesque scene as it is today - clean and safe. But as Rolling Stone points out, it's not too hard to imagine the bridge in a more grim period of the park's history.
The Red Hot Chili Peppers - Under The Bridge (Video)
© Copyright IBTimes 2023. All rights reserved.