'Bringing Up Bates' Star Alyssa Webster Announces Pregnancy, Continues Instagram Silence Amid 'Negativity'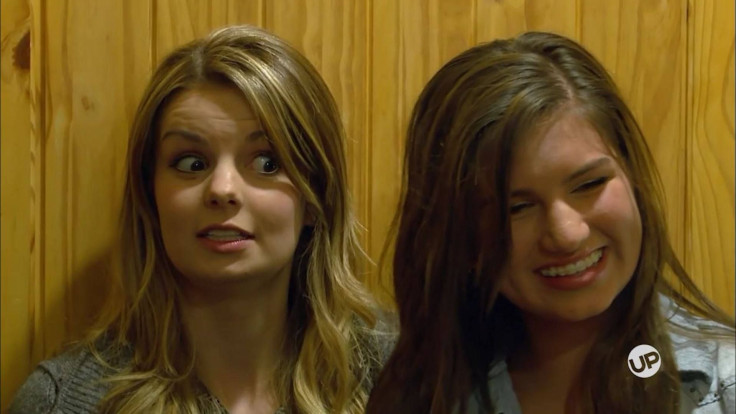 The Bates family is catching up to the famous Duggar brood! It has been revealed that Gil and Kelly Jo Bates' daughter Alyssa Webster is pregnant with baby No. 2.
The "Bringing Up Bates" star and her husband John Webster have announced that they're expecting their second child, a daughter, to join 17-month-old Allie Jane. The new baby is due to make her debut Jan. 27, 2017.
"John and I are simply overjoyed with happiness," the couple said in a statement to UPtv, the network which airs the family reality series. "We are highly anticipating our daughter's arrival."
The announcement came alongside a photoshoot of the family of three, which of course, focused on Alyssa's growing baby bump. In several shots the 21-year-old second time mom-to-be can be seen caressing her stomach, which is adorned with a pink ribbon. Allie also joins in on the fun by wearing a pink shirt that says "big sis."
While Alyssa and John have made it clear they're overjoyed about their growing family, Alyssa has not commented about her pregnancy on social media. Twelve weeks ago, the reality star announced she was taking a break from Instagram due to "negativity."
"I'm not sure when or if I'll continue to post on this account," she wrote. "There's just so much negativity. So many hateful comments about me, my family, and the lifestyle I've chosen to live. No one wants to see nasty things being said about those they love." Alyssa concluded her post by saying she was grateful to those who have supported her.
This baby will be the sixth grandchild for Gil and Kelly Jo. The Bates Family Blog recently shared an updated photo of the couple (who share 19 children together) with their grand babies, who are all are under 2-years-old. Check out the photo of Gil and Kelly Jo with Allie, Brooklyn and Carson Paine, and Bradley and Kaci Bates, the newest addition, here.
Keep up with the Bates family by watching "Bringing Up Bates." The next installment, "Bates Dish it Out," airs Thursday at 8 p.m. EDT on UPtv.
© Copyright IBTimes 2023. All rights reserved.