Bristol Palin Sued By Stephen Hanks For Defamation And Invasion Of Privacy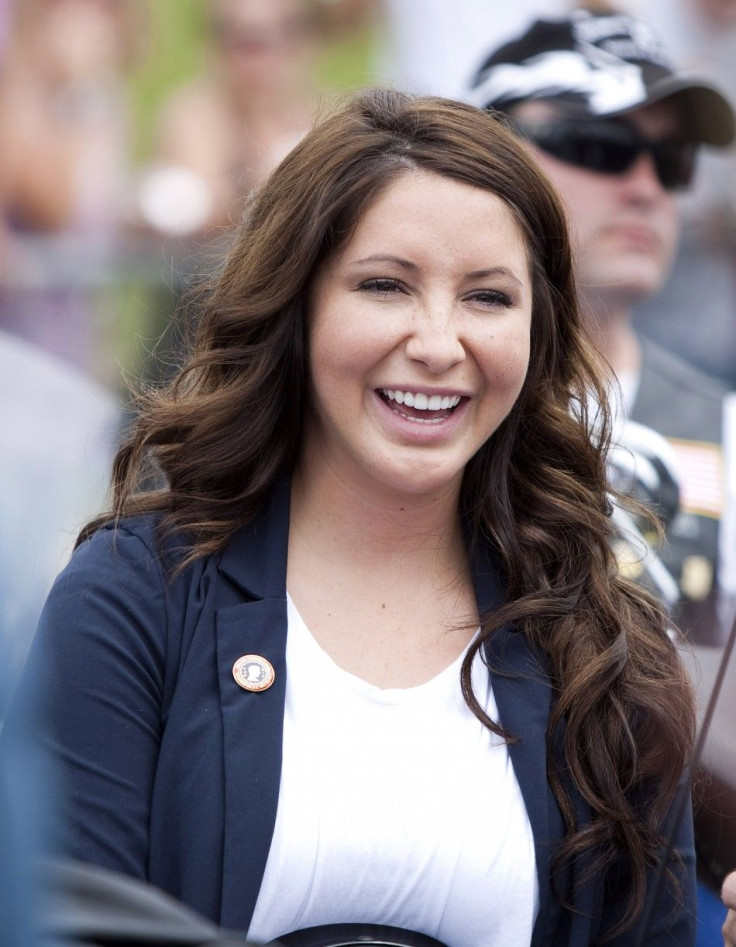 Bristol Palin's new reality show Bristol Palin: Life's a Tripp, is off to a rocky start even before the premiere. Palin was reportedly slapped with a lawsuit by the man who was caught on camera exchanging a war of words last fall.
At the time, Palin had Lifetimes cameras following her around. She stopped by a bar called Saddle Ranch Chop House in L.A. and was seen riding a mechanical bull. Stephen Hanks began to heckle Palin and her mother.
Did you ride Levi like that?, said Hanks, reported CNN. Levi is Palin's ex-boyfriend and the father of her son, Tripp.
Hanks and Palin got into a war of words in which he called her mother evil and a whore.
The whole incident was caught on tape and was even used as a promotional tool for Palin's upcoming show. However, Hanks firmly disagrees with this move.
According to E!, Hanks said that Palin had defamed him by suggesting in an interview he was the reason she moved home to Alaska. He also takes great offence to his image being used in the promotions.
However, Palin's representatives believe that Hanks appeared at the bar in order to get attention.
Instead, she confronted him, said a source close to the incident, according to E!. The source said he is upset by the way he came off.
But Hanks's lawyer, Michael Gulden , said he was unaware that his client was being filmed for a reality television show and was never asked to sign the release. He was later told by the bar's management that the exchange was caught on tape and will be o nthe show.
He felt this was the only way he could protect his rights, the attorney said. He also said that Hanks was simply a patron at the bar.
Hanks is now suing for unspecified damages, alleging defamation invasion of right to privacy, intentional infliction of emotional distress and misappropriation of right of publicity, according to E!.
After the incident went public, Hanks issued an apology to Palin and said he should not have attacked her because of her mother's politics.
I wish Bristol success with her television show, and much happiness in the future, he said at the time.
© Copyright IBTimes 2023. All rights reserved.
FOLLOW MORE IBT NEWS ON THE BELOW CHANNELS