British Comedian James Veitch Accused Of Rape By Several Former College Students
KEY POINTS
Numerous former students of Sarah Lawrence College have accused comedian James Veitch of rape and sexual misconduct
One of the victims said that he pulled her undewear down without her consent
Other victims also said similar things about the comedian
Several women have come forward and accused British comedian James Veitch of rape that allegedly took place between 2008 and 2010.
Speaking in an interview with The Hollywood Reporter, multiple former students of Sarah Lawrence College detailed how the comedian raped and sexually assaulted them when they were attending the college in New York. The stories of Veitch's predatory behavior started coming up when Meghan Klien, a post-production supervisor in Los Angeles, started a Facebook group with various former students of Sarah Lawrence College.
Numerous women came forward and wrote about their experiences with the comedian, saying how malicious his intentions were.
"Our little network started bringing in stories left and right . In just that first couple of days, I think I got three stories of rape and two of assault. What kept me going was my connection to these women — every woman that I talked to that first day I knew personally," Jael Simonson-Tunick told The Hollywood Reporter.
One of Veitch's alleged victims, Aston Hollins McClanahan, claimed that the 40-year-old comedian tried to "rip her clothes off" when they met each other and also said that she ran away from Veitch's apartment when he attempted to do the same.
Meanwhile, another victim named Julia Tackett opened up about her terrifying story and claimed that she was raped anally by Veitch in 2008 when she was just 20 years old. She also wrote that she consented to have sex with the comedian but did not consent to anal sex, the publication reported.
Recalling the incident, Tackett revealed that Veitch completely shoved her onto the bed, pulled up her dress, and raped her anally.
"I remember rushing to the bathroom: the dress was white, and I didn't want the blood to stain it on the train ride home . I had had too much to drink with dinner. I had said something I couldn't remember, which must have been the secret handshake that invited rape," THR quoted Tackett, as saying.
Other former students who have accused Veitch of sexual abuse or sexual misconduct included Anna Thorn, Katie Bainbridge, Kristen Gull and Hannah, who requested the media outlet that her last name be withheld.
Talking about her encounter with Veitch, Hannah claimed that she drank a little too much at an end-of-semester party and laid down on a mat. Hannah also revealed that she was "blacking in and out" and saw Veitch kissing another woman who was also present in the room with them.
"People peeled off from the group one by one until it was just me, James, and another woman from our class . I was very, very drunk — blacking in and out — and remember James kissing this other woman and then pushing her head toward me to make us kiss. She pulled away, laughed, and left, told him to make sure I got home safe," THR quoted Hannah, as saying.
She further said that Veitch suddenly came on top of her and had sex with her "without a condom." Hannah tried to push him away but because she was too drunk at that moment, nothing worked and Veitch continued the deed without her consent.
"The next thing I knew, he was on top of me, having sex with me, without a condom. I tried to push him off but I was too drunk to do anything meaningful. He finished and I stumbled out of there," Hannah told the publication.
Similarly, Thorn revealed that Veitch tried to "intiate sex" but she "repeatedly" said no. However, he tried to force her to have sex with him by pinning her hands, and pulling down her underwear. She said the whole encounter was "painful" and "shocking."
"I turned my back and said no, clearly and repeatedly. Naively, I thought of 'no' as a sacrosanct, powerful word. But he turned me around, pinned my hands, and pulled my underwear down. He shoved my legs open and physically forced me to have sex. It was painful and shocking. I screamed," Thorn said while recalling her horrifying ordeal
The media outlet also noted that the victims did not report Veitch to the college authorities, although one of the victims claimed that the college security knew about Veitch's predatory behavior.
Sources close to Veitch told The Hollywood Reporter that he denied all the allegations that have been leveled against him.
As soon as the allegations surfaced online, HBO removed the comedian's special from its streaming service, HBO Max.
" We were deeply disturbed to learn of these allegations of unacceptable behavior by James Veitch and will be removing the special from our platform for now," Deadline quoted HBO Max's spokesperson, as saying.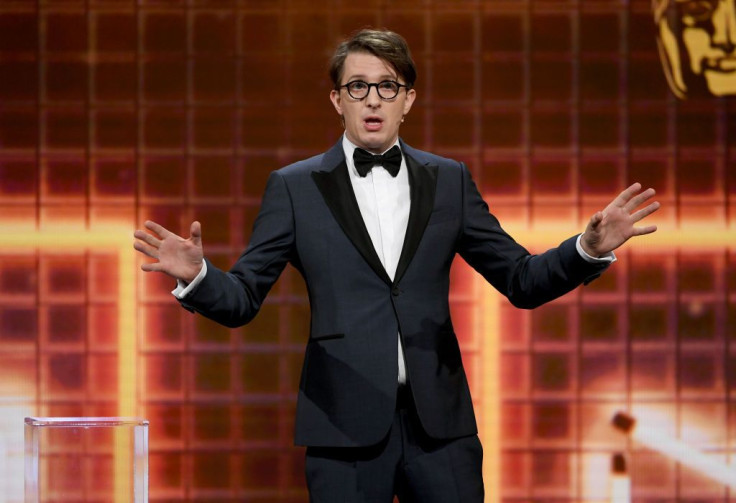 © Copyright IBTimes 2023. All rights reserved.