Brooklyn Decker?s Hottest Red Carpet Looks [PHOTOS]
Brooklyn Decker has managed to successfully transition from swimsuit model into big-screen actress. The 25-year-old wife of tennis pro Andy Roddick is not just a pretty face. She has shown her comedic abilities (and killer bod) in movies like Just Go With It and TV shows like Royal Pains and Ugly Betty.
This weekend, Brooklyn Decker has two films in the box office - Battleship and What to Expect When You're Expecting.
Battleship is about a fleet of ships forced to battle with extraterrestrial beings who have destructive goals for planet Earth. Decker plays Samantha Shane, the love of Taylor Kitsch's character, Lieutenant Alex Hopper.
In What to Expect When You're Expecting, the beautiful blonde takes on an entirely different role. The film follows the stories of five couples in Atlanta who suffer the many joys of the childbirth process. The ensemble cast features Jennifer Lopez, Cameron Diaz, Matthew Morrison, Chris Rock, Chace Crawford and Elizabeth Banks. Brooklyn Decker plays Skyler, the wife of a much older man named Ramsey.
Brooklyn Decker revealed how her transition into acting was a natural one.
The problem is I really missed going to college. I missed not having that education and that experience, she told the Washington Post. The only thing I could study when traveling so much is acting because I could actually take it with me. ... Acting was the one thing I could commit to studying abroad. I started reading a lot of plays, a lot of Tennessee Williams initially.
Don't expect to see Decker out at the theaters this weekend. The swimsuit model does not enjoy watching herself on the big screen.
I have a really difficult time watching myself on film. I literally cower in my seat and cover my face. ... There's zero evidence that I was a model in my house, no pictures of me anywhere.
Decker began modeling at 16-years-old when she was discovered in a Charlotte, N.C., shopping mall and cast in an ad for prom dresses. She told the Washington Post that modeling was always just supposed to be a means to pay for college.
However, Brooklyn Decker's career as a swimsuit model thrust her into a world far from college libraries and frat parties.
In 2010, Decker was chosen as the cover girl for the Sports Illustrated Swimsuit Edition. One year before that, she married tennis pro and off-court hunk Andy Roddick.
Modeling taught Decker a lot about herself and about models themselves.
What surprised me most was how business savvy and how intelligent these girls were, she told the Washington Post. They're traveling around the world so they're worldly and they're exposed to places that some of us will never get to see and most girls are very well-read because they're on planes all the time. Most girls realize it's a business. There are dozens of examples of girls who have transitioned what they do into a business model and that's to be respected.
Check out some of Brooklyn Decker's hottest red carpet appearances.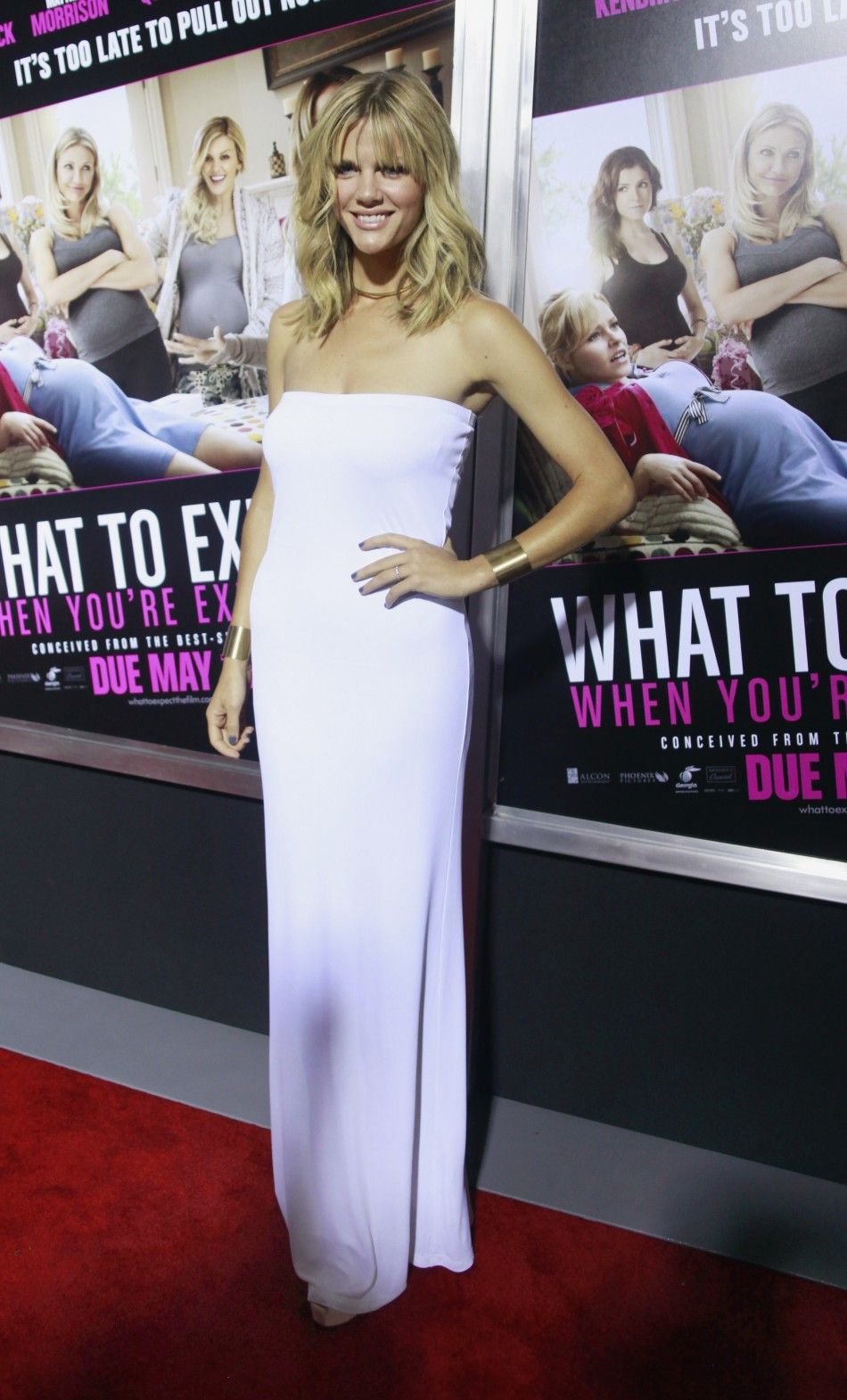 © Copyright IBTimes 2023. All rights reserved.