BTS Fans Ecstatic After Jin's Military Enlistment Was Postponed Under New 'BTS Law'
KEY POINTS
All K-pop stars who have received Order of Cultural Merit medals can now postpone their enlistment until they turn 30
The members of BTS qualify after being awarded the medals by the government in 2018
All able-bodied South Korean men are required to enlist in the military for around 20 months when they turn 28
BTS' Jin now has two more years before he is required by law to enlist in the military after the South Korean government passed the revision of the country's Military Service Act Tuesday.

Jin, the oldest member of the K-pop band, will turn 28 this Friday and would have been required to fulfill his military service. However, South Korea's Parliament has passed the revision, which enables all K-pop stars who have received government "Order of Cultural Merit" medals to postpone their enlistment until they turn 30.
The award was given to the seven members of BTS in 2018 for helping to spread South Korea's cultural influence.
BTS fans, collectively known as the ARMY, immediately took to social media to express how thrilled they are with the news, celebrating Jin's temporary exemption from military enlistment.

"What a day to be alive," wrote one fan on Twitter.
"Armys!!!!! We got another 2 year relief from Jin's military enlistment," wrote another user.
"Wtf I saw a TikTok vid saying that BTS' military enlistment is postponed until their 30s. Omg is it true?? Is it true????" wrote another excited fan.
Prior to the passing of the revision, Jin, along with RM, Suga, J-Hope, Jimin, V and Jungkook, would have been required to enlist in the military for around 20 months upon reaching 28, if not earlier, like other able-bodied men in South Korea.

The revision was proposed in September after BTS became the first South Korean act to top the Billboard Hot 100 chart following the no. 1 debut of their all English single, "Dynamite."
Top athletes such as those who have won Olympic medals and classical and folk musicians in South Korea can already request military deference under the existing conscription law.
Meanwhile, BTS continues to make incredible achievements, and this has made even the South Korean government sit up and notice.

The septet's new lead single, "Life Goes On," is the first-ever foreign-language song to top the Billboard Hot 100 in its debut in the chart's 62-year history. The track is the band's third Billboard Hot 100 no. 1 in a span of three months after "Dynamite" and their collab with Jawsh 685 and Jason Derulo, "Savage Love."

Last week, BTS also made history when they were nominated at the Grammys for best pop duo/group performance.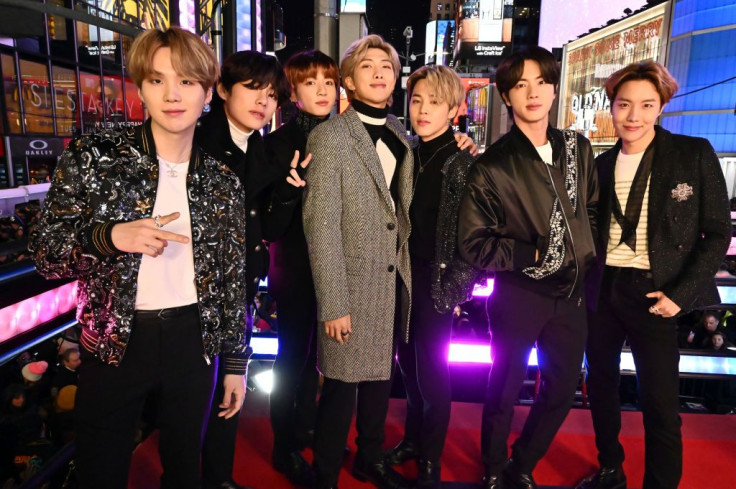 © Copyright IBTimes 2023. All rights reserved.