BTS Jin Jokingly Brags About Corporal Rank, Tells Private J-Hope Not To Make Eye Contact With Him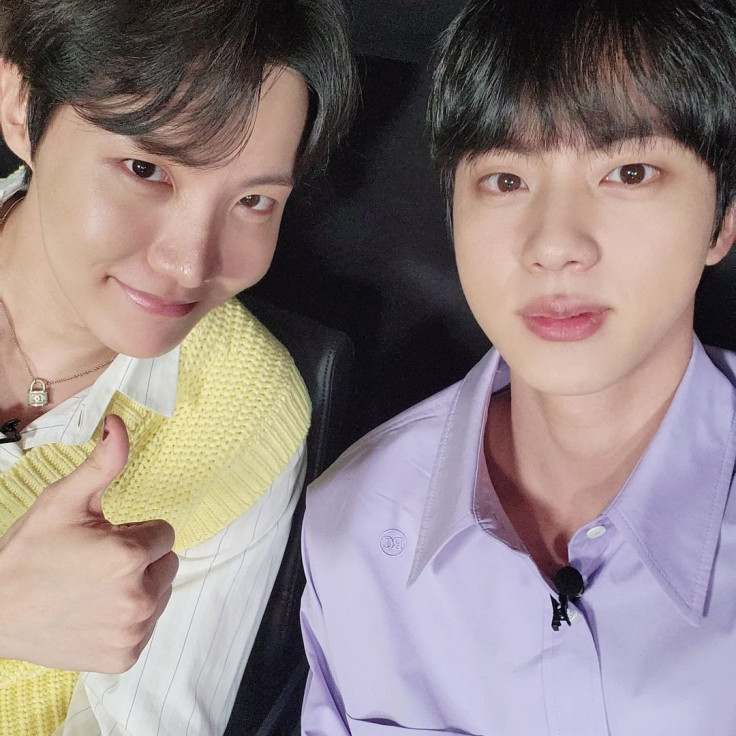 KEY POINTS
J-Hope posted a heartfelt letter on Weverse for ARMY day
Jin appeared online and left hilarious comments on J-Hope's post
Both BTS members are currently serving in the military
BTS' Jin jokingly bragged about his current military rank on his bandmate J-Hope's Weverse post for BTS fandom ARMY's anniversary.
On Sunday, J-Hope shared the latest updates about him in the military via a post on Weverse – an online community where artists can interact with their fans.
J-Hope, who enlisted in South Korea's military in April and is currently serving as a training assistant at the 36th Division Baekho New Military Education Battalion, shared how busy he has been while serving his military duty.
He ended his letter with a thoughtful reminder for fans, as well as military personnel and trainees, to take care of themselves in this summer heat.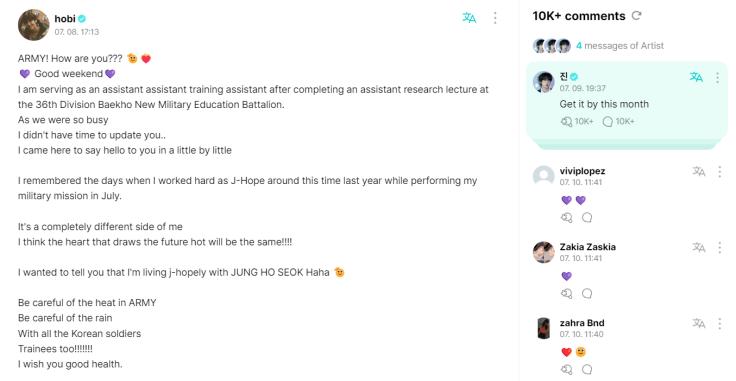 Jin, who enlisted in the military in December 2022, quickly responded and made hilarious comments on the younger member's post.
Jin – whose real name is Kim Seok-jin – jokingly bragged about being promoted to corporal and being now part of the military's "elite class of warriors." He also hilariously claimed that J-Hope, who is currently a private first class, copied his content and even asked the rapper for payment.
"What's this? Is this 'Hobi's Letter'? You're copying my content, man. You better pay your dues," Jin commented on J-Hope's post, according to Koreaboo.
"How dare you, a mere private, steal content from a corporal! Don't even think about making eye contact with me when we hang out during vacation," he added.
The hilarious interaction between J-Hope and Jin – also nicknamed as 2Seok when together – on Weverse made the fans miss the chaotic brotherhood of the two BTS members.
Every time Jin gets the chance, whether in person or online, he invites J-Hope for a drink. With every post J-Hope makes, whether on Weverse or Instagram, Jin usually makes sure to leave comments.
In April, Jin sent fans and the media into a meltdown because of his comments about J-Hope's military enlistment.
The "Astronaut" singer wrote hilarious comments on J-Hope's Weverse post, in which the latter shared a selfie following news of his military enlistment.
Jin hilariously commented, "HAHAHAHAHA. I see you're still smiling," to which bandmate Jimin responded, "[Laugh out loud]. You've lost it, hyung. Hahahahaha. Stop cracking jokes."
Jin made a funny comeback, saying, "You won't be smiling too long either."
Although no specific date had been announced for J-Hope's military enlistment at the time, fans were shocked to see Jin commenting, "Kekekeke D-1," as if doing a countdown for J-Hope.
Jin and J-Hope are expected to be discharged from the army in 2024 or after serving for 18 months.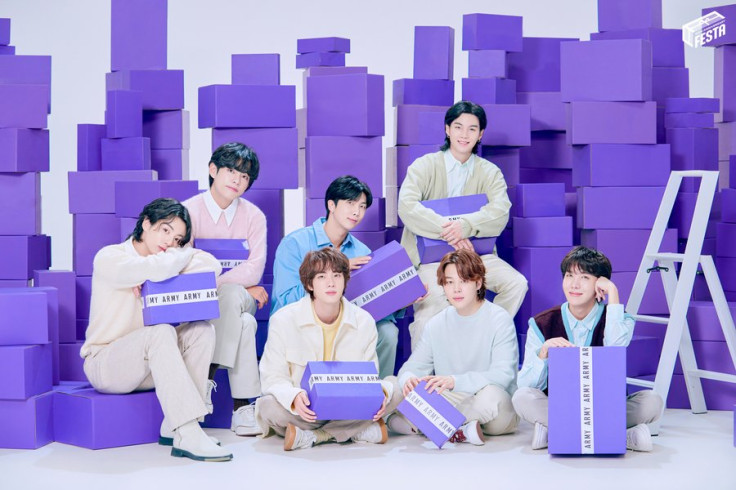 © Copyright IBTimes 2023. All rights reserved.