BTS Jin Promoted To 'Special Class Elite Warriors' For Excelling In Physical Strength, Mental Power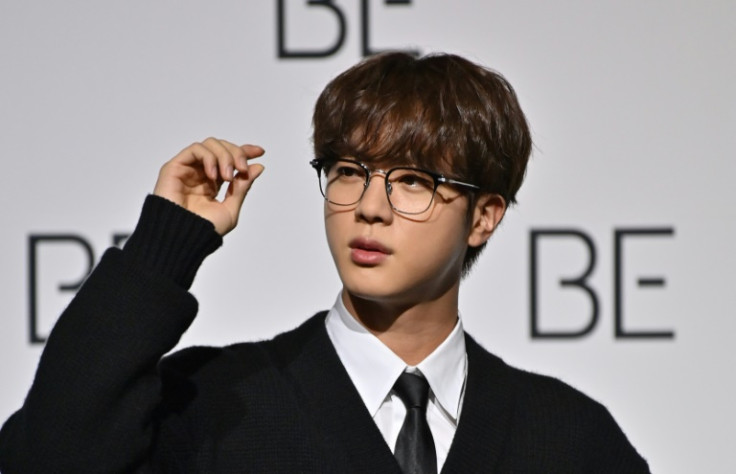 KEY POINTS
BTS' Jin got promoted to corporal in the military
The idol also earned the honorary title of "special class (elite) warrior"
There are certain qualifications to be given this honorary title
BTS' Jin has been promoted to corporal and is now part of the South Korean military's "elite class of warriors."
On Sunday, which happens to be the anniversary of the formation of ARMY, the group's fanbase, BTS' oldest member made an appearance on Weverse, an online community where artists can interact with fans.
Jin – whose real name is Kim Seok-jin – revealed through his comedic responses to his bandmate J-Hope's long heartfelt post that he had achieved the rank of corporal in the military. The BTS vocalist also mentioned that he is now part of the military's "elite class of warriors," a special class warrior.
According to the official blog of the South Korean Ministry of National Defense, "special class (elite) warrior" is a "title of honor given to soldiers who are armed with strong physical strength and spirit, even among non-specialized soldiers."
Ordinary soldiers, as well as officers, are evaluated equally. Soldiers who are found to excel in shooting, physical strength, and mental power are given the title of special class warrior.
To become a special warrior, a soldier must have 90% accuracy in shooting (must have at least 18 hits out of 20 shots), accomplish 86 or more sit-ups within two minutes, do 72 or more push-ups in two minutes, and finish a 3-kilometer run within 12 minutes and 30 seconds. These criteria are official standards but may vary slightly from unit to unit.
In addition, according to a South Korean TV media report, a soldier must also accomplish rapid marching in 20-kilogram full gear, run for 5 kilometers in 15-kilogram gear, finish a 240-meter roundtrip race within 1 minute and 20 seconds, and accomplish 420 leg tugs, among many others, according to an English translation by Allkpop.
Aside from shooting accuracy, basic strength and combat strength, a soldier must score more than 90 points out of 100 in a mental strength test to be qualified as a special warrior.
Jin's lighthearted revelation of his achievements in the military made him trend in 50 countries worldwide Sunday, according to a Jin fan account on Twitter. Fans trended "Corporal Kim Seokjin," "Proud of you, Jin," and "Captain Korea Jin."
In other news, Jin's video message for the month of July was uploaded on BANGTANTV's YouTube channel Sunday, BTS ARMY's anniversary.
In the video message, Jin talked about his then-upcoming live performance for his song "The Astronaut." He also said that he misses fans and performing on stage. Jin went on to sing a short line from his song and wish fans another good month.
Promising to return with another monthly video, the BTS member bid goodbye asking ARMYs to not forget his handsome face.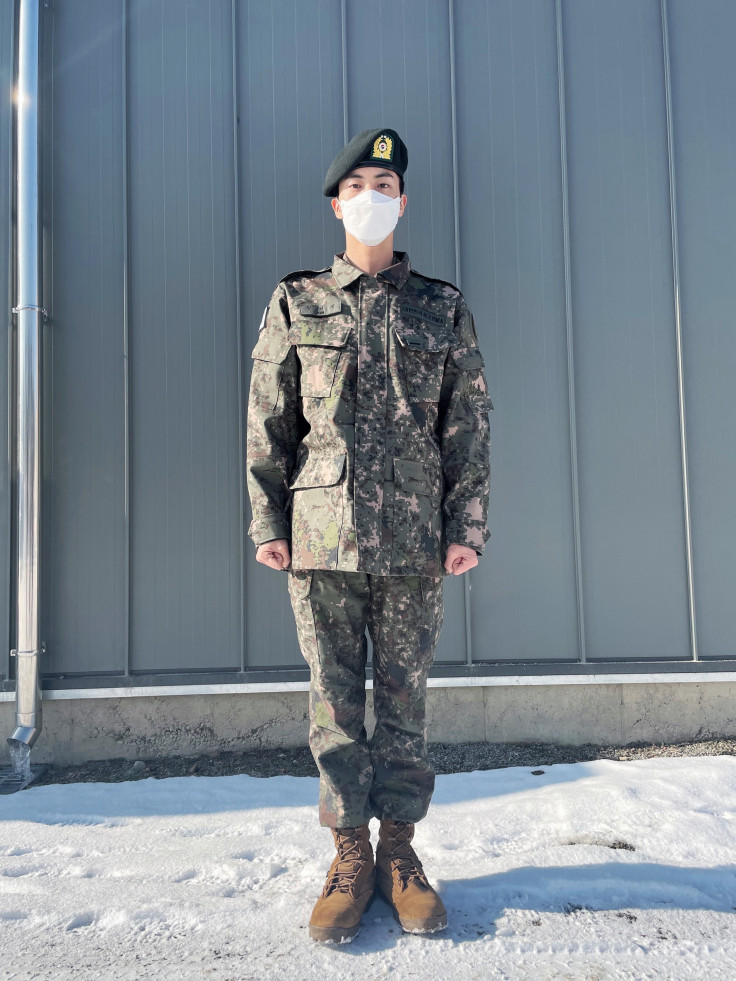 © Copyright IBTimes 2023. All rights reserved.