BTS' V Wants To Star In A 'Thriller' TV Series Like Netflix's 'The End of the F***ing World'
KEY POINTS
V, who is currently promoting his solo debut album, appeared as a guest on "IU's Palette"
He was asked by the South Korean singer-actress if he had any plans for his acting career in the future
V recently released the official music video for the song "Blue" from his "Layover" album
Twenty-seven-year-old South Korean singer and BTS member V appeared as IU's latest guest on "IU's Palette" as part of his promotions for his solo debut album.
The 24th episode of "IU's Palette," titled "'V'egin Again (With V)," premiered on IU's official YouTube channel Tuesday. Aside from talking about V's solo music era, IU asked him if he had any plans for his acting career in the future.
V quickly answered that he had plans and wanted to continue acting. When asked about an acting genre he wanted to try, V answered, "Thriller!"
The "Layover" artist shared that watching the Netflix series "The End of the F***ing World" made him completely change his thoughts on acting.
V said he wants to play a role similar to the protagonist of the British black comedy-drama series based on Charles Forsman's mini-comics of the same name.
"The End of the F***ing World" tells the story of 17-year-old James, who believes he is a psychopath, and Alyssa, his rebellious classmate who sees him as a chance to escape from her turbulent life at home.
After growing bored with killing animals as a hobby, James decides to try killing a human and settles on his classmate Alyssa. With his classmate's proposal that they run away together, James agrees, intending to find an opportunity to kill her.
The two embark on a road trip across England and begin developing a relationship.
In other news, V released the highly-anticipated music video for "Blue," one of the six tracks on his solo debut album "Layover," Wednesday KST.
The South Korean singer first released the 23-second black-and-white teaser for "Blue" on Aug. 21, showing him walking down an apartment building hallway, ringing the doorbell and knocking on the door before the screen cuts to black and shows "Blue."
V's acting in the teaser intrigued fans, making them anticipate even more for the music video's release.
The official music video for "Blue," produced by Min Hee-jin and directed by Shin Dongle, has since gained over 2.5 million YouTube views in just 12 hours and is currently at No. 20 on YouTube's Trending for Music.
As previously announced, V will release a music video for each track (except for the bonus track) on his solo debut album. So far, he has dropped music videos for "Love Me Again," "Rainy Days" and "Slow Dancing" before "Blue's" official music video release.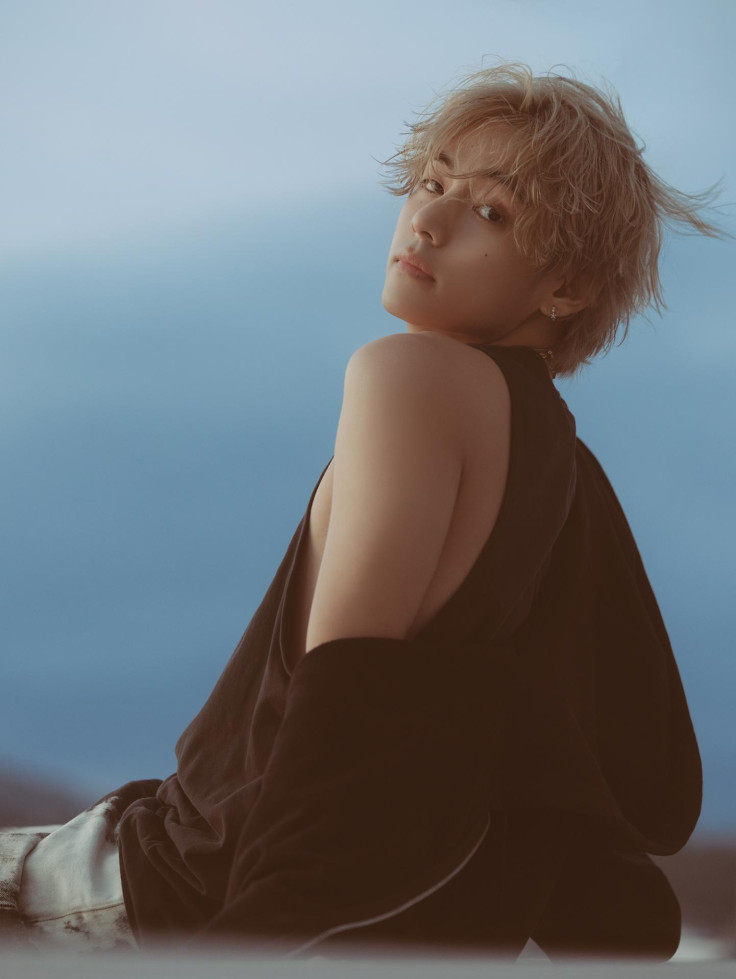 © Copyright IBTimes 2023. All rights reserved.