Caballo Blanco Dead : Micah True Found Beside A Stream, Fans Respond To Death Of A Legend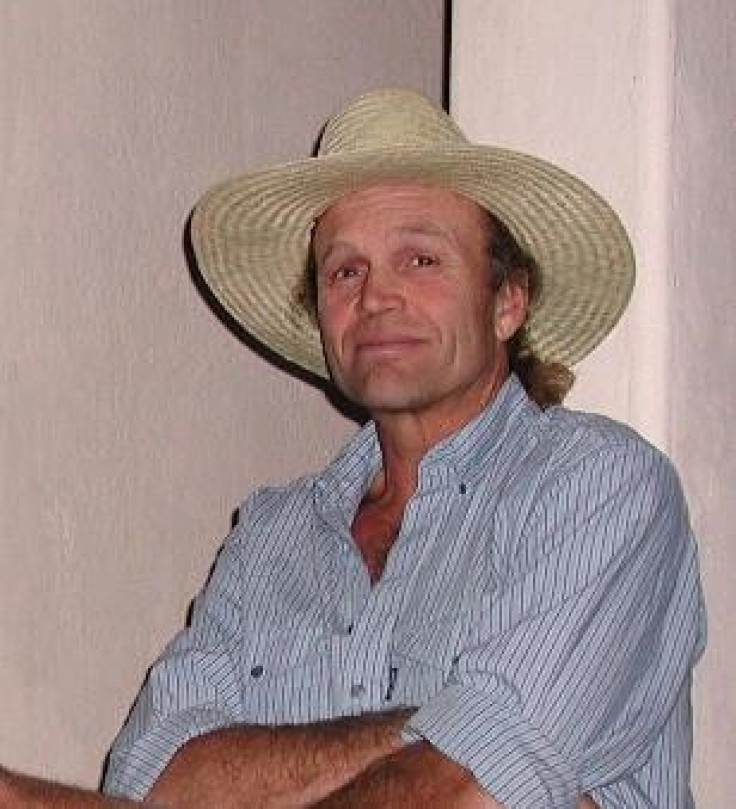 The legendary distance runner known as Caballo Blanco has been found dead near the Gila National Forest in New Mexico. He was 58, according to AP.
The man, whose real name was Micah True, was a Colorado resident who spent much of his time in the Copper Canyon region of Mexico. He was famous for his almost supernatural ability to run incredible distances, and was revered by a community of runners in the Boulder area.
Caballo Blanco, which means White Horse in Spanish, disappeared on Tuesday. He'd left the Gila Wilderness Lodge, where he was staying, in the morning for one of his customary 12-mile runs. He never returned.
After he was reported missing, the New Mexico State Police combed the Gila National Forest for clues. Rescue personnel combed the wilderness on foot, on horseback, and via automobiles and even aircraft. For days, they couldn't find a trace of the missing marathoner.
Matters were not helped by the fact that Caballo Blanco had not told anyone exactly where his route would take him.
His body was found on Saturday in a remote wilderness area, according to AP. He was beside a cold stream with his legs still lying in the water. There were no signs of bodily trauma, and the cause of death is still unknown.
Gila Wilderness Lodge owners Jane and Dean Bruemmer had known Caballo Blanco for years. He frequently used the lodge as a stopover between Mexico and Colorado.
When he didn't come home that night, we knew something was wrong, said Jane Bruemmer to the Daily Camera last week, before she got news of True's death. We don't know if he got turned around or if he's injured or what. He's a very experienced runner. It's kind of hard to believe that he's lost.
Officials were concerned because the runner was wearing just shorts and a T-shirt, and nights in the mountainous area can get very cold.
But if anyone knew how to weather the elements, it was Caballo Blanco.
The runner famously learned the secrets of physical endurance from a remote tribe in Mexico, the Tarahumara. They speak an ancient Aztec language, have a penchant for wild parties, and seem to have discovered the secret of longevity.
True had met a Tarahumara runner in Colorado one day, and was so impressed that he moved down to Mexico to learn more. Once there, he adopted the lifestyle of the Tarahumara. He ate pinole, ditched the fancy sneakers, and ran for hours and hours on a regular basis. It was in Mexico that he adopted the nickname 'Caballo Blanco.'
His incredible story was told by journalist Christopher McDougall in the book Born to Run, and in a 2006 article for Men's Health.
In the article, McDougall recounted his own journey to Mexico's isolated Copper Canyons, where he met the isolated tribe that taught True how to go the distance. The phantom Tarahumara Indians are said to have found a way to party all their lives and never pay the consequences, living on a diet of carbs and beer but still being able to hop up and run more than 100 miles at a time, even in their 60s, said McDougall.
While mingling with the Tarahumara, McDougall met Caballo Blanco, the world's only gringo Tarahumara, and learned about his way of life.
During these epic, all-day treks through the badlands, Caballo lives by the Tarahumara culture of kórima -- the power of unconditional living, reported McDougall. He depends on people volunteering water, the food he'll need to get home, shelter if he's caught out overnight, and help if he falls.
When McDougall published Born to Run in 2009, True became famous among Colorado runners. The publicity never went to his head; he continued to do what he loved to do. He offered guided hikes in Mexico and directed the Copper Canyon Run and Ultra Marathon.
Now that his death has been confirmed, fans of Caballo Blanco are heartbroken over the mysterious tragedy. True is remembered as a happy, kind and playful athlete whose abilities inspired legions of runners.
Before True's death was confirmed, fans from around the nation gathered in Gila to help search for Caballo Blanco. McDougall himself was one of those who hit the trails. On Sunday, he tweeted about the death of a legend.
Caballo had the only funeral he would have wanted: his friends spent days running in the wilderness in his honor.
© Copyright IBTimes 2023. All rights reserved.
FOLLOW MORE IBT NEWS ON THE BELOW CHANNELS