California Torture House: Everything We Know So Far About Turpin Family Case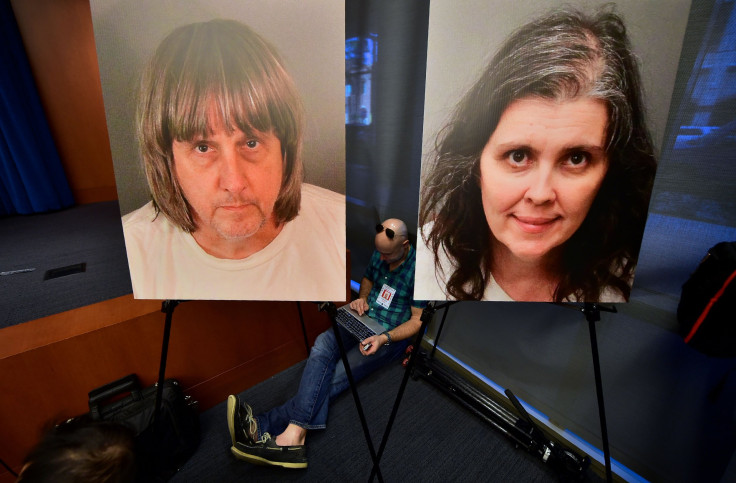 New details have continued to surface about a house of horrors in Perris, California, where 13 siblings were found chained up and being held captive by their own parents. David Turpin, 57, and Louise Turpin, 49, were ordered Thursday not to contact any of their children for the next three years in an appearance at State Superior Court in Riverside, California.
Here's what we know so far about the case.
One of the children, a 17-year-old girl, was able to escape and contact police using a cellphone she took from the house. When police got to her, they thought she was a "slightly emaciated" 10-year-old.
Upon arrival at the Turpin house, police found "several children shackled to their beds with chains and padlocks in dark and foul-smelling surroundings," the Riverside County Sheriff's Department said in a press release.
The oldest sibling in the home, a 29-year-old woman, weighed 82 pounds, according to the Associated Press. Some of the siblings were so malnourished it was "consistent with muscle wasting and had led to cognitive impairment and nerve damage," according to Riverside County District Attorney Mike Hestrin.
Authorities said the parents were "unable to immediately provide a logical reason" as to why their children were chained up and appeared "perplexed" by the questions investigators asked them.
David and Louise Turpin were arrested Jan. 14.
Both parents pleaded not guilty to felony charges of torture, child abuse, abuse of dependent adults and false imprisonment. They were each being held on $13 million bail.
Hestrin called the conduct "severe, pervasive, prolonged child abuse." The siblings were allegedly beaten and choked as punishment, not allowed to use the bathroom, fed little on a schedule, only allowed to shower once a year and routinely chained up with padlocks.
Some of the children had been isolated for so long they did not know what a police officer was. The siblings never received dental care and had not seen a doctor in years, the AP reported.
All of the children were hospitalized after being rescued from the home. Their conditions remained unclear, though investigators said they were relieved to be out of the house.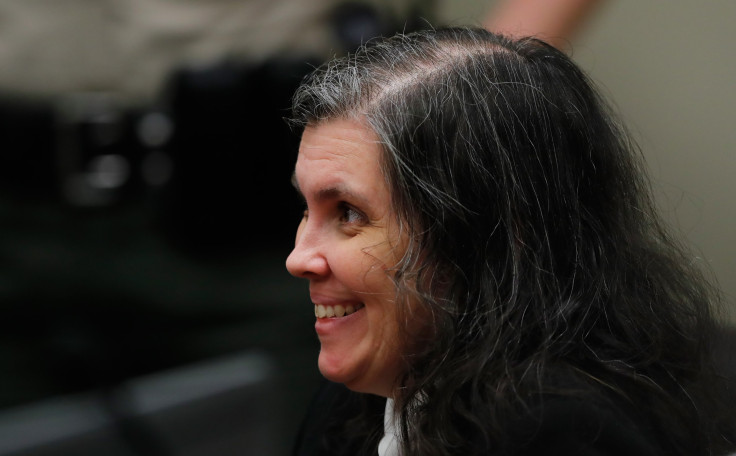 David Turpin apparently set up his own home school inside the house. Records obtained by KTLA-TV showed he was listed as the principle of Sandcastle Day School, with an address matching that of the family home.
Riverside County Department of Public Social Services senior public information specialist Mary Parks said "not one person" called the organization about anything amiss at the house.
The siblings' grandfather, David Turpin, said he did not believe the charges leveled against the parents and told the Associated Press he planned to "talk with the children…find out the real story."
Louise Turpin's sister, Elizabeth Jane Flores, told "Good Morning America" her sister "shut her out." "I want to reach out to the kids, I want them to know that for years we begged to Skype, we begged to see them, the whole family," she said.
Louise Turpin's half-brother, Billy Lambert, told reporters she wanted to have a reality tv show based on their large family.
Riverside County Judge Emma Smith ordered both parents not to contact their children until January 2012, according to USA Today.
The siblings were cooperating with investigators and slowly giving them information about the situation, Hestrin told the AP Wednesday. "They tell their story, but they tell it slowly. They tell it at their own pace," he said. "It will come out when it comes out."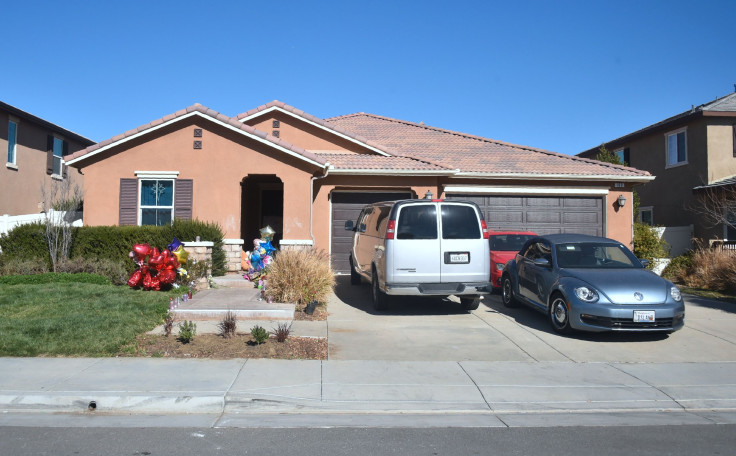 © Copyright IBTimes 2023. All rights reserved.