California Woman Assaulted, Punched By Son For Hiding Toilet Paper From Him, Accused Arrested
Many countries around the globe are desperately trying to recover from the massive damage the novel coronavirus pandemic has caused. With the day to day rise in the number of people testing positive for the virus and difficulty in tackling the scarcity of essential resources, authorities around the world are finding it hard to fight the global pandemic.
Crimes associated with coronavirus pandemic have also been reported from various parts of the world. From petty crimes to serious criminal offenses, the COVID-19 outbreak has let humanity see and hear things one thought would never occur.
This week, the Santa Clarita Valley Sheriff's Station in California arrested a man for allegedly assaulting his mother for hiding a stash of toilet paper from him.
"Family disturbance calls can start out over small things, and then they escalate," the sheriff's station said in a statement on Twitter.
The accused, identified as 26-year-old Adrian Yan, punched his mother after he had an argument with her over toilet papers. The man, on Tuesday, reportedly confronted his mother in their home in Santa Clarita because she kept away a stash of toilet papers from him saying that he used too much of it.
The argument, however, heated up and turned physical when Yan punched his mother. The officers arrived at the scene responding to a call. According to the police, the mother did not suffer any injuries and said she doesn't need any medical attention.
Yan was charged with battery for assault. Further details about the incident were not revealed.
"This is exactly what really worries me as days go on with shut-in," a citizen commented on the Twitter post by sheriff's station.
As people fearing the pandemic is stacking up resources in amounts more than one actually needs, the country has seen a rise in crime regarding the shortage of toilet papers.
In an incident that took place in North Carolina in March, a man was busted for allegedly stealing a truck with nearly 18,000 pounds of toilet paper.
The shortage of toilet paper has also put the country's sewage system at risk as people find alternatives for toilet paper and flush down substances that are not meant to be flushed.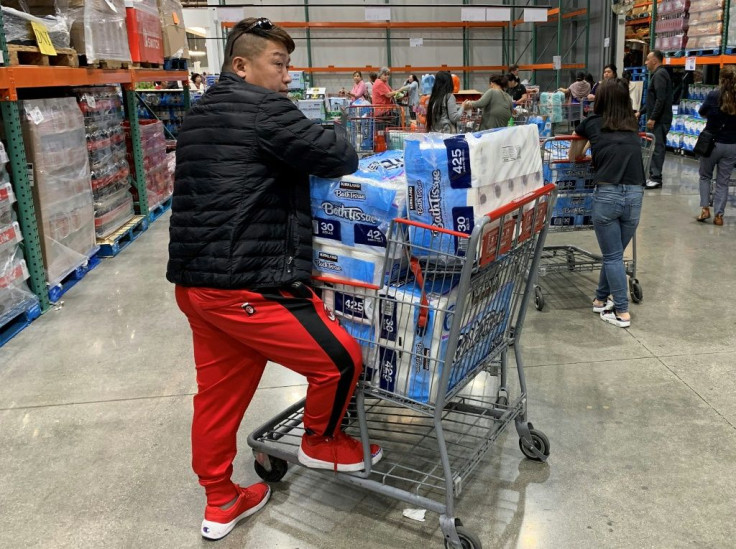 © Copyright IBTimes 2023. All rights reserved.