'Call Of Duty: Infinite Warfare' DLC 2 Continuum Unlock, Preload Times Revealed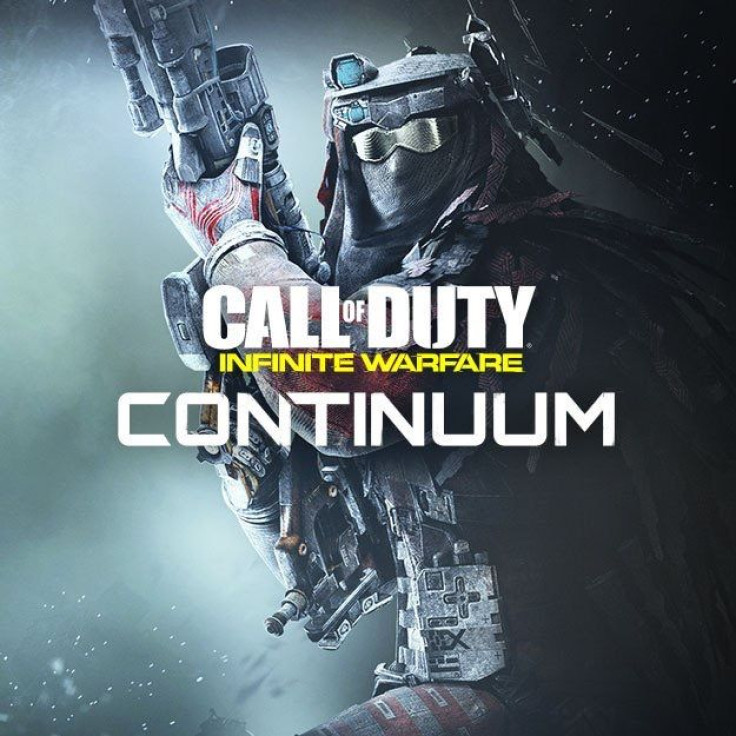 Call Of Duty: Infinite Warfare DLC 2 is almost here, and so are the preload details. Want to get into Continuum content as soon as possible? CharlieINTEL has revealed the PS4 download and unlock times to be aware of.
As seen in the tweet below, DLC 2 will begin preloading as of midnight EDT on April 16. The content will be playable as of midnight on April 18. This pattern has been standard for Call Of Duty DLC releases for quite some time, but the details are still worth knowing.
Call Of Duty: Infinite Warfare 's second expansion, called Continuum, adds four new multiplayer maps and a '70s-inspired Zombies chapter called Shaolin Shuffle. This time around, the content is doing its best to provide players with a strong sense of variety. Beyond Zombies, maps are featured in sprawling resorts, lunar junk yards and art galleries. One particular arena, called Excess, is a reimagining of Rust from Call Of Duty: Modern Warfare 2.
Read: Call Of Duty: WW2 Release Date Leaks In Promo Poster?
Like all recent DLC packs before it, Continuum will be sold through a season pass and as a $14.99 standalone download. It's available to pre-order now on the PlayStation Store. Xbox One and PC versions will arrive about 30 days after Sony's console release.
Infinite Warfare 's Sabotage DLC launched at the end of January with a slew of minor bugs and disc read errors. Hopefully those kinks will be worked out for the title's forthcoming additions.
Call Of Duty: Infinite Warfare is available now on PS4, Xbox One and PC.
What do you think of Infinite Warfare DLC 2 so far? Are you going to preload your copy of Continuum? Tell us in the comments section!
© Copyright IBTimes 2023. All rights reserved.