'Call Of Duty: WW2' 2017 Release Date Leaked In Promo Poster? [RUMOR]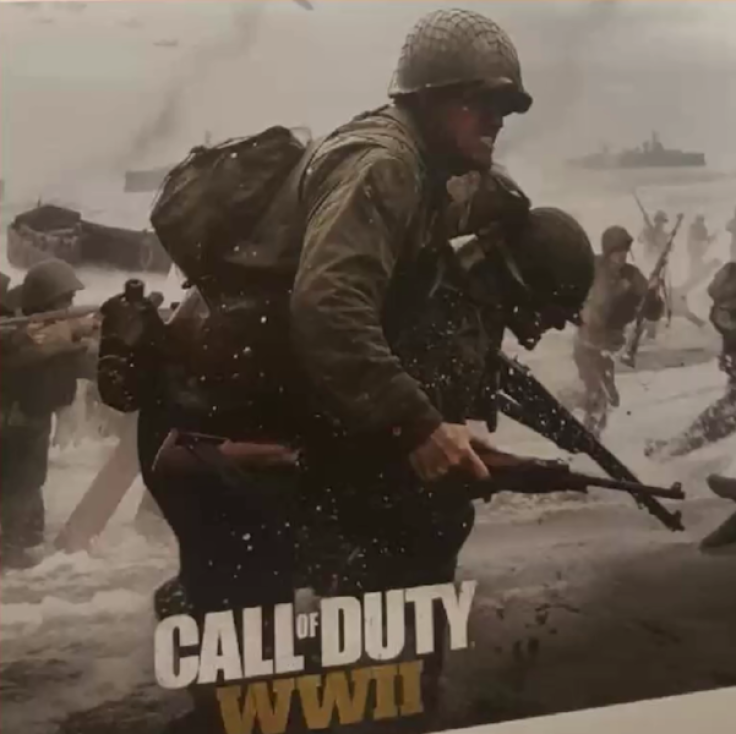 Call Of Duty: WW2 may have a release date of Nov. 3, 2017, according to a leaked poster spread by Twitter's @akaCanyon. The Call Of Duty experts at CharlieINTEL have propped up the story but offer no statement on its validity.
As we can see from the tweet below, there are many small design similarities between the poster and the beach-focused Call Of Duty: WW2 leak from a few weeks back. Specifically, we see a few soldier poses that are the exact same as that believable art. Intricate details like the spacing of the poster's title text line up properly as well. In other words, this could be a very meticulous copy job, or it was genuinely created.
In fact, some internet sleuths have even gone as far as to compare this leaked poster to the one that inadvertently revealed Activision's other 2017 juggernaut, Destiny 2. The orientation and text featuring the "more on PlayStation" details appear to be the exact same for the promotion of both titles.
Read: Call Of Duty: Infinite Warfare Continuum DLC Gets Multiplayer Trailer
With those tiny verifiers in mind, that exclusivity text is pretty important for those hoping to buy Call Of Duty: WW2 in the future. As far as we're aware, this is the first soft confirmation we have that Sony's established partnership with Call Of Duty will continue. Like previous titles, all DLC will allegedly come to PS4 30 days early.
Over the past few days we've seen plenty of leaks related to Call Of Duty: WW2. These include the initial concept art, possible box designs and now a release date promotional poster. In terms of viability, we think this info drop looks fairly credible.
While not publicly revealed by Activision, Call Of Duty: WW2 is believed to be in development at Sledgehammer Games. If tradition is any indication, it will release in 2017 across PS4, Xbox One and PC.
Do you think this Call Of Duty: WW2 release date leak is accurate? Are we looking at a fake poster? Tell us in the comments section!
© Copyright IBTimes 2023. All rights reserved.
FOLLOW MORE IBT NEWS ON THE BELOW CHANNELS