Cam Newton Buick Commercial: Watch Super Bowl 2017 Ad Featuring Miranda Kerr [VIDEO]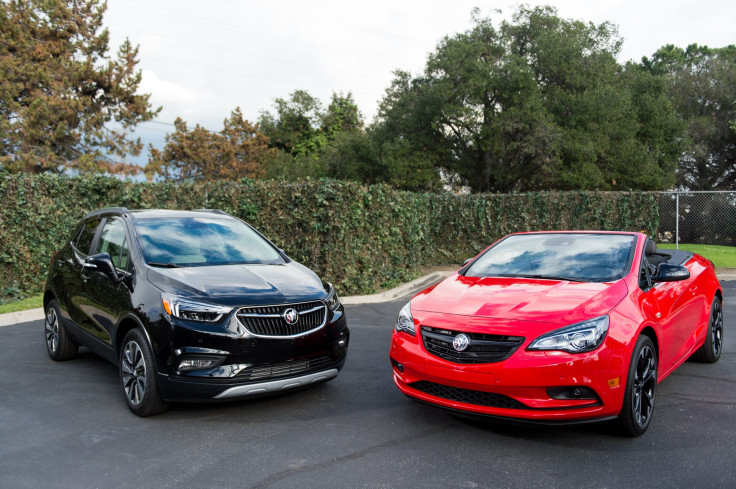 Super Bowl ads are debuting this week with just days until the Super Bowl NFL Championship game. The most recent commercial to catch fans' attention is one for Buick that debuted Tuesday starring Panthers quarterback Cam Newton and model Miranda Kerr.
The commercial aims to highlight Buick in a new light and carries the tagline, "That's a Buick?" The commercial is meant to invite viewers to "experience the new Buick."
"That's a good looking Buick right there," Newton mentions to a coach in the ad. "If that's a Buick, then I'm a supermodel," the couch counters, before suddenly changing into former Victoria's Secret model Kerr.
"Buick is experience unprecedented sales success and consumer awareness backed by remarkable third-party quality and reliability validation," Duncan Aldred, vice president of Global Buick sales, service and marketing said in a statement. "Our latest vehicles like the Encore and Cascada belong in the spotlight on a global stage only the Super Bowl can offer."
The 60-second version of the commercial is set to air during the Sunday game's first quarter, according to a press release.
"It was such a fun ad to be a part of, and it was so cute that the ad took place at the little pee-wee game," Kerr said of the commercial's setting in an interview with People Magazine. "It was a really fun day, and it was just a great moment to be a part of – being a part of such an iconic moment in American culture was really great."
A slew of other Super Bowl commercials were recently announced, including a Tiffany's jewelry ad featuring forthcoming Super Bowl halftime star Lady Gaga and a Budweiser ad that spotlights immigration. The 51st Super Bowl Game will kick-off Sunday in Houston at 6:30 p.m. ET.
© Copyright IBTimes 2023. All rights reserved.