Can Blac Chyna Afford To Raise Baby Dream? Rob Kardashian Cuts Ex Off Financially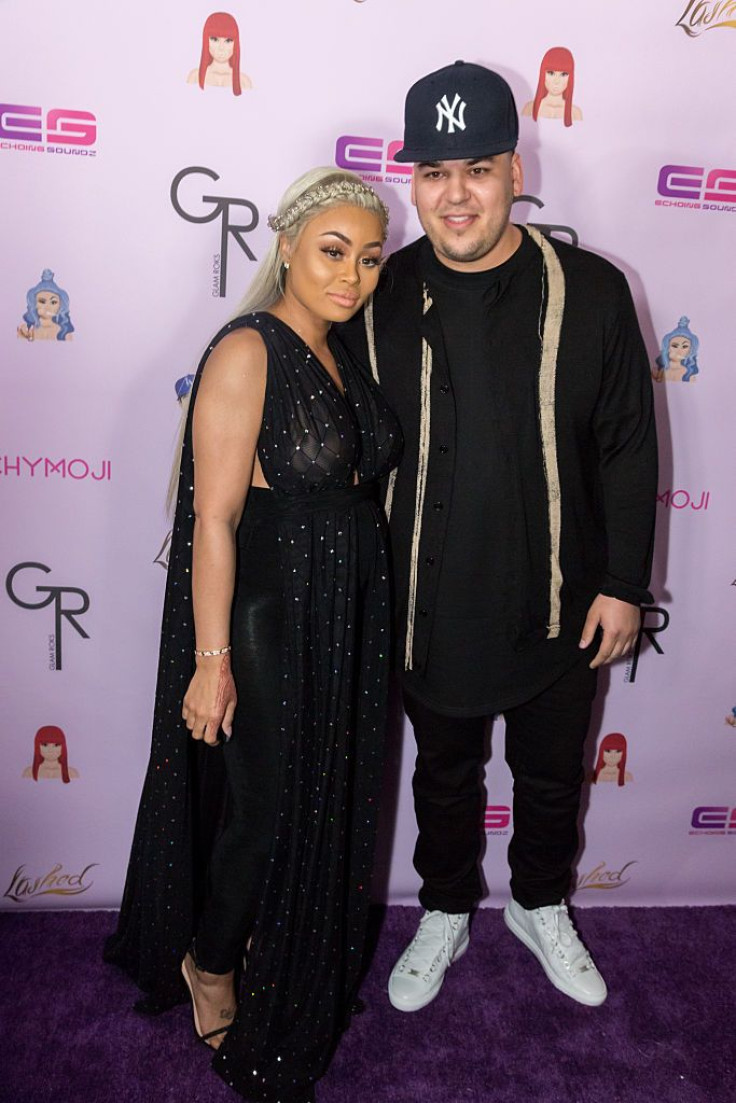 Earlier in the week, Blac Chyna and Rob Kardashian engaged in an all out social media war that has resulted in several insults, the airing out of dirty laundry and several nude photos that are now circulating online.
Despite their public fight and dramatic break up, the former couple seems to be civilly cutting ties with one another for the moment. Sources close to the stars told TMZ that Kardashian has financially cut off the mother of his child.
READ: The Kardashians are disappointed with Rob over Blac Chyna split
The "Keeping Up With the Kardashians" star has reportedly ceased payments on Chyna's Tarzana, California, rental home and has taken back jewelry and two cars that he previously gave her.
However, Chyna reportedly doesn't really care about the money and simply wants distance from her ex-fiancé. The "Rob & Chyna" star actually returned the items and has no doubt that she will be financially well off without Kardashian, believing she will continue to earn money even though their relationship is over.
Since getting together with Kardashian, sources say Chyna has saved up plenty of money from club appearances and their E! reality series putting her in a position in which she can financially make it on her own.
Although she and Kardashian share a child together and there have been reports that she is considering legal action against him after he posted nude photos of her online, the 29-year-old doesn't plan to take things to the court when it comes to baby Dream.
Sources told the media outlet that at the moment, Chyna doesn't plan on going to court in order to receive child support from Kardashian. The Arthur George sock designer previously revealed that he would like to be the one to raise Dream and Chyna has not fought him on the matter.
The thought of court isn't reportedly an option for Chyna and Kardashian. The two are aware that their behavior is quite erratic and don't want to risk a judge making a custody ruling that would hurt their daughter.
Chyna previously fought for custody of her son King Cairo, who, she shares with ex Tyga. It has been reported that the two now share custody of the boy.
Despite her doubts about her chances in family court, Chyna believes she may have a better chance of winning against Kardashian when it comes to her nude photos. "I am exploring all legal remedies and protections available to my client at this time in attempts to best advise her on how she may want to proceed," Chyna's lawyer, Walter Mosley, said to People in a statement addressing the revenge porn Kardashian posted online.
A source told the media outlet that the former couple's relationship has been spiraling out of control for some time now. The insider revealed that Kardashian has "sent people over to her house to pick up things that don't even exist."
"There needs to be boundaries set as it's currently getting out of hand," the source explained.
READ: Twitter reacts to Blac Chyna and Rob Kardashian's latest break up
Another person close to Chyna revealed that the situation is becoming unsafe for the reality star. "She's had to have a new phone number every month and constantly has to change her number. While everyone is writing stories and thinking it's fun gossip, it's actually dangerous," the insider stated.
For now, Chyna and Kardashian's social media war seems to be over.
© Copyright IBTimes 2023. All rights reserved.