Can Colin Kaepernick Lead the San Francisco 49ers Past the New Orleans Saints?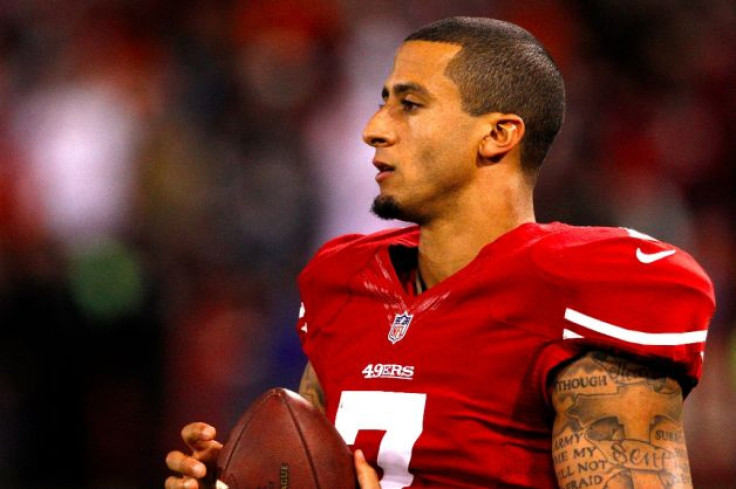 It was probably the best game of the 2011 NFL season.
The San Francisco 49ers defeated the New Orleans Saints 36-32 to advance to the NFC Championship Game. Both teams went back-and-forth in the final quarter, scoring four touchdowns in the last four minutes.
Now, the two teams will meet in the 2012 regular season. This time the game will be in New Orleans for a 4:25 p.m. ET kick-off on FOX. You can watch a live steam online by purchasing NFL Sunday Ticket Max.
Like last season, the 49ers are one of the favorites to represent the NFC in the Super Bowl. They lead the NFC North by 1.5 games at 7-2-1, and are in the race for the best record in the conference.
Unlike last season, Alex Smith won't get the start for San Francisco at quarterback. Colin Kaepernick will reportedly be under center for the 49ers, after filling in last week while Smith was out with a concussion. Kaepernick helped his team blow out the Chicago Bears in his one start, completing 16 of his 23 passes for 243 yards.
Smith has been medically cleared to play, but it appears that head coach Jim Harbaugh feels Kaepernick gives his team the best chance to win. Smith hasn't put up flashy numbers in 2012, but he has been one of the most efficient quarterbacks in the league. His 104.1 quarterback rating is good for fifth in the league. He's completed 70 percent of his passes and thrown just five interceptions.
The Saints don't have a quarterback controversy, with Drew Brees remaining one of the best signal callers in football. However, New Orleans hasn't been nearly as good as they were last year. At 5-5, the Saints sit in third place in the NFC South.
New Orleans has played better of late. They've won five of their last six, and are just one game out of the sixth and final wild card spot.
Betting Line: San Francisco-2.5, 50
Prediction: The Saints seem to have recovered from their early season struggles, and their offense seems to be as good as any in the NFC. Their defense, however, is still one of the worst in the league. The 49ers might be able to slow down the Saints, but New Orleans hasn't proven that they'll be able to stop Kaepernick and company.
Predicted Score: San Francisco 31, New Orleans 24
© Copyright IBTimes 2023. All rights reserved.