Can Elon Musk Actually Turn Twitter Into The Western Version Of Tencent's WeChat?
KEY POINTS
Elon Musk told employees that Twitter will eventually become "the people's financial institution"
The tech mogul previously praised WeChat's usefulness as it offers various services including banking
Musk reportedly said that if Twitter doesn't make enough money soon, "bankruptcy is not out of the question"
Twitter boss Elon Musk addressed employees for the first time Thursday in a meeting that dropped hints about his previously declared plans to turn the social media platform into an "everything app."
Musk previously heaped praise on the usefulness of Chinese tech giant Tencent's WeChat app, which offers various services including banking.
"I think there's this transformative opportunity in payments," Musk told employees, adding that sending a direct message and sending a payment "are basically the same thing," according to a transcript and recording of the meeting obtained by The Verge.
Musk went on to say that he is looking to transform Twitter into an app that will enable users "to send money anywhere in the world instantly and in real-time." Eventually, Twitter will be powered with features that "basically address what are all the things that you'd want from finance standpoint," Musk said.
"Then we will be the people's financial institution," he added.
If Musk's plans are anything to go by, Twitter 2.0 may become an app that mirrors features on WeChat. For starters, WeChat is available on Apple's App Store, Google's Play Store, Mac and Windows. On Play Store, it has been downloaded more than 100 million times, and it is being used by one billion people around the world.
WeChat is considered a "super app" because it is packed with some of the features that other apps have such as WeChat Pay, official accounts like Facebook Pages, messaging like Twitter, Instagram, Facebook Messenger and other similar apps, short videos like TikTok and Moments, which is similar to Facebook's News Feed.
Therefore, WeChat Pay allows users to do an array of things like paying bills, ordering groceries and other products and booking yoga classes — all without exiting the app.
Musk previously expressed admiration for WeChat's provisions for its users. "You basically live on WeChat in China because it's so useful and so helpful to your daily life. And I think we could achieve that, or even close to that with Twitter, it would be an immense success," the 51-year-old tech mogul said during a town hall with Twitter employees in June.
A few weeks before completing his acquisition of Twitter, Musk said purchasing the platform "is an accelerant to creating X, the everything app."
While Musk's plans to mimic the WeChat super app may be noble, there is fierce competition and an apparent financial struggle within the walls of Twitter.
Ivan Lim, senior research analyst at Hong Kong-based Counterpoint Research, pointed out that Musk isn't the only one aspiring to turn an existing platform into a super app, as others like TikTok and WhatsApp are also trying to do so to some extent, CNN reported.
Meanwhile, Xiaofeng Wang, principal analyst at Forrester, told the outlet that "it would certainly be harder for Twitter or the future X" to integrate new features due to increasing anti-monopoly regulations.
Ahead of Thursday's impromptu meeting, Musk reportedly sent an email to employees that discussed Twitter's financial difficulties. "Without significant subscription revenue, there is a good chance Twitter will not survive the upcoming economic downturn," the tech billionaire said, as per the copy of the email obtained by Insider.
Also on Thursday's meeting, Musk said that if Twitter doesn't "bring in more cash than we spend," then "bankruptcy is not out of the question," according to The Verge.
Musk has already moved to cut Twitter's costs as he laid off about 3,700 employees last week and announced an $8 per month charge for accounts that want to have a blue checkmark.
Earlier this month, Musk revealed to the public that Twitter has been losing $4 million per day, which suggests that the visionary still has a lot of work to do to boost Twitter's finances before it becomes the western version of WeChat.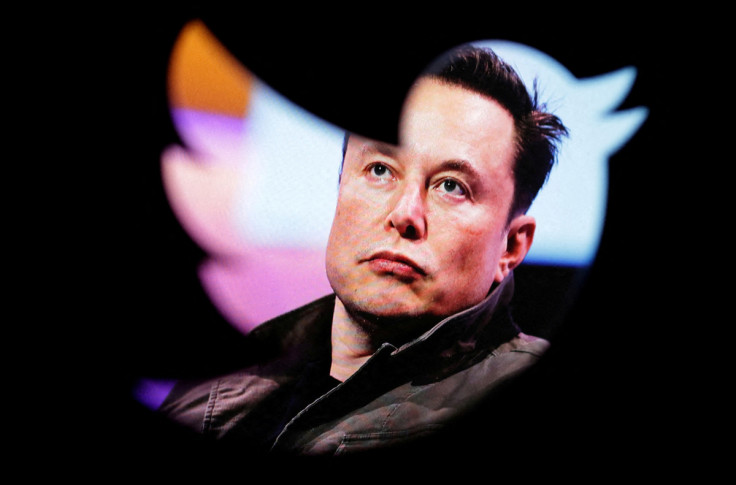 © Copyright IBTimes 2023. All rights reserved.
FOLLOW MORE IBT NEWS ON THE BELOW CHANNELS