Can Microsoft Survive the PC Slowdown?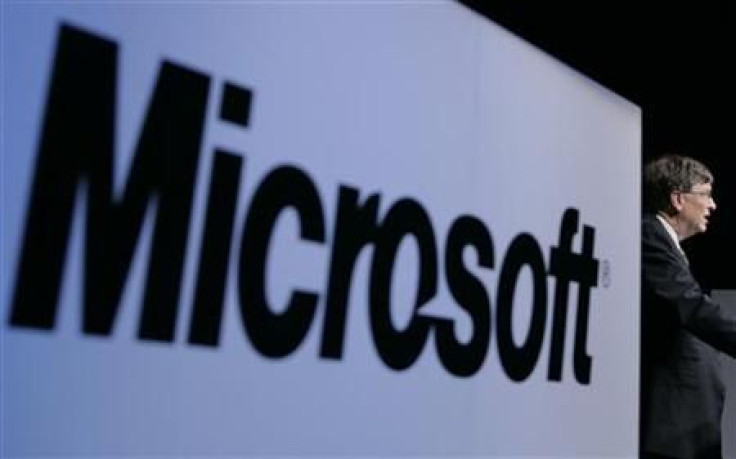 Microsoft beat Q4 earnings expectations Thursday with most business units driving double digit growth, but its flagship Windows arm continues to be burdened by sluggish PC growth.
The company told investors that bookings were up 17 percent in the quarter, more than double the rate of growth of the total revenue. But the PC business saw a decline of 1 percent despite the PC market growing roughly 3 percent in the quarter, prompting the concern of some investors over the viability of Microsoft's core division.
The decline in Windows division revenue was better than the 4 percent decline in fiscal Q3, and much better than the 30 percent decline in fiscal Q2. But the foundation is shaky.
Nearly half of the 40 million PC shipments last quarter came from the emerging markets, places where Microsoft books lower average selling prices and higher rates of piracy.
Sid Parakh with McAdams warned darker days may be ahead.
Weak consumer sales in mature markets and sales growth in emerging markets is weighing on the Windows business, he said. Barring an improvement in the macro environment in developed markets and lower piracy in developing markets, we think Windows revenue growth will likely remain lackluster.
Just a day prior, PC bellwether Intel cut its outlook for PC growth, saying it expected grow to be around 8 to 10 percent, down a bit from our earlier view said Intel CEO Paul Otellini.
With Apple touting its iPad2 launch as the dawning of the Post-PC market, pressure is on Microsoft to diversify.
The world's largest software company is expected to enter the tablet market in earnest next year with the launch of Windows 8 which will be compatible with the low-power chips designed by ARM, and favored by tablet and mobile phone makers.
A successful Windows 8 launch (2012) appears to be the best catalyst for this business, said Parakh.
Until then, don't expect the stock to do much. Windows 8 isn't expected until late 2012, and many observers see this as the single biggest driver of the stock. Despite the blowout quarter, the shares only saw a 1 percent gain by the close on Friday.
The good news, however, is the current valuation fully reflects the poor sentiment on the business dynamics of Microsoft's Windows business, and any further negative trend coming from the consumer PC market is not likely to have any impact on the stock, explained Yun Kim of Gleacher & Co.
© Copyright IBTimes 2023. All rights reserved.