Can These Struggling Retailers Survive 2020? 9 Retailers That May Die Off In 2020
In 2019, a number of retailers found themselves faced with store closures and bankruptcy filings. While the so-called "retail apocalypse" claimed the lives of more than a reported 9,300 stores in 2019, next year could prove to be just as challenging with many struggling retailers teetering on the brink of extinction. Here's a look at the retailers that could face their demise in 2020 if they don't turn things around now.
Ascena Retail Group
Ascena Retail Group announced that it would be closing all 544 Dressbarn stores in 2019, signaling it was entering a challenging time. The company also owns the Ann Taylor, Ann Taylor Loft, Lane Bryant, Catherines, and Justice brands.
In 2019, the retailer sold off its Maurices brand and all intellectual property assets of Dressbarn. The company is expected to launch a new Dressbarn website around Jan. 1, but has seen its credit rating decline by S&P (via USA Today), which said it "continues to post weak results and faces increasingly intense industry difficulties."
David's Bridal
Troubled wedding retailer, David's Bridal, has had its fair share of losses, filing for bankruptcy more a year ago. The company emerged from its Chapter 11 filing, but is still feeling the effects of disappointing sales, declining foot traffic, and negative cash flow, according to the news outlet.
The company has a new CEO and is looking at ways it can reinvent itself, which has reportedly included price cuts, less strict return policy, and more sizes. David's Bridal also finished a debt-for-equity exchange in November, giving it more flexibility as it heads into 2020.
Forever 21
Forever 21 filed for bankruptcy in 2019, closing a series of stores in the process. It pulled out of some international markets and has seen its women's apparel sales fall flat as mall traffic continues to decline.
The fallout from the retailer's downward spiral has yet to be seen as it works to reorganize its operations and reposition its stores with consumers. But without significant changes, the retailer could close more locations and find its way into liquidation.
JC Penney
JC Penney has struggled to maintain a foothold in the retail industry, closing stores, facing delisting from the NYSE, and trying to do an overhaul of its operations. Under the leadership of CEO Jill Soltau, the company has embarked on a turnaround plan that has it reinventing itself in the new e-commerce age.
While JC Penney is now back in good standing with the NYSE and has shown signs of improvement in Q3, it is still expected to have a same-store sales decline of 5% to 6% for fiscal 2019.
However, the JC Penney is making efforts to turn itself around by creating new store formats that integrate yoga studios, video game lounges, style classes, and high-tech personalized dressing rooms to attract new and more shoppers to its stores.
J.Crew
J.Crew is also suffering from low foot traffic as malls go to the wayside, closing stores in the process. The retailer recently separated its J.Crew and Madewell stores into two independent companies, which S&P called a "tantamount to default" move, saying, "lenders would receive less than what was originally promised," USA Today reported.
Fortunately for J.Crew, its Madewell brand is doing well and has plans in place to spin off as an IPO in the near-term. But for J.Crew same-store sales reportedly fell 4% in Q3.
Neiman Marcus
Neiman Marcus has seen its sales decline over the last few quarters, reportedly falling 1.5% in Q3 2019. Like its previous competitor Barneys New York, Neiman Marcus has felt the strain of reduced luxury shoppers and has enacted a debt restructuring plan to hopefully put its revenue challenges behind it, according to the news outlet.
S&P Global Ratings called Neiman Marcus "distressed," also saying that it "continued risk of restructuring." The retailer also has a Caa3 ranking, indicating it is a "very high credit risk."
Pier 1 Imports
Pier 1 Imports has also seen its fair share of struggles in 2019, closing as many as 140 stores in the year alone. The closures represented 15% of its total store portfolio, which S&P warned that the "potential for a bankruptcy filing or debt restructuring is continuing to increase" for the retailer.
The company was warned of possible delisting on the NYSE and has hired an advisory firm to help turn its retail operations around.
Rite Aid
Rite Aid is another retailer that is on the brink as it fights against competition from Walgreens and CVS. The company has struggled to reinvent itself against lower than expected healthcare insurance reimbursement rates and generic drug costs, according to CFRA Research (via USA Today.)
The retailer has been downgraded to a Caa1 credit rating by Moody's and is showing no signs of going forward. The company was further hurt by a 2018 deal with Albertsons that never went through, leaving Rite Aid in the lurch at the time, the news outlet said.
Sears and Kmart
Sears and Kmart have seen their portfolio size dwindle in 2019 after filing for bankruptcy in October 2018. The retailer has shut a number of stores and laid-off workers at its corporate headquarters in the process.
Despite emerging from bankruptcy 14 months after filing with a last-minute deal from former Sears Chairman Eddie Lampert's hedge fund, the company continues to bleed. It recently sold off its DieHard brand in an all-cash deal and has plans in place to close another 51 Sears and Kmart stores by February 2020, leaving only 182 total locations left.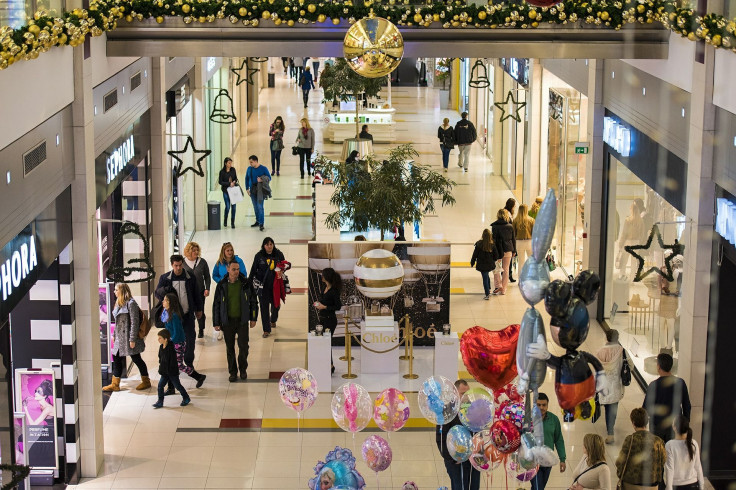 © Copyright IBTimes 2023. All rights reserved.
FOLLOW MORE IBT NEWS ON THE BELOW CHANNELS