Can Trump Be Stopped? He's The Most Unpopular President-Elect In Modern History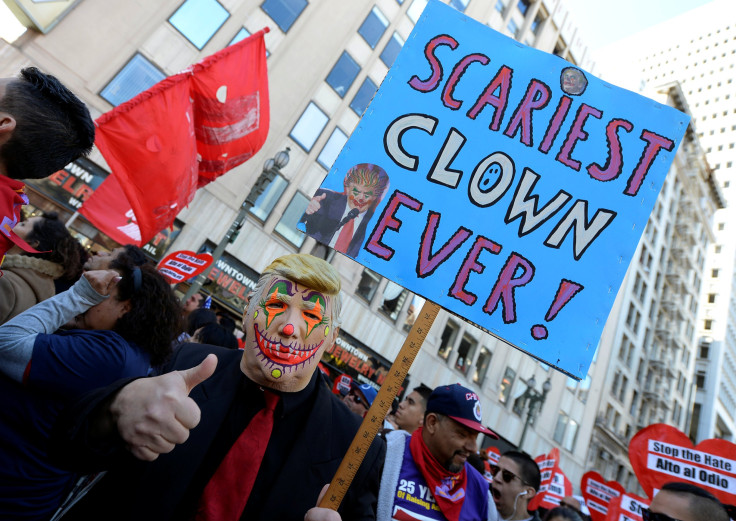 Donald Trump is the most unpopular president-elect in recent history, according to a new Gallup poll. Just 44 percent of Americans approve of his incoming administration, compared with 51 percent who disapprove, the survey found.
Trump is far less popular than President Barack Obama was when he was elected in 2008 on a message of hope and change. Then, 83 percent of Americans approved of the transition. And Obama's predecessor, George W. Bush, also got more love than Trump. Bush enjoyed support from a 61 percent of Americans as he entered the White House.
Americans' concerns with Trump are partly driven by his cabinet picks. Roughly 44 percent of those polled called the potential cabinet members below average or poor. In contrast, only 10 percent of Americans said the same about Obama's picks ahead of Inauguration Day 2009.
"Looking at both positive and negative ratings, Americans view Trump's Cabinet as worse than the Cabinets chosen by Obama, Bush and Clinton," Gallup concluded. "The wide spread between positive and negative views of Trump's Cabinet appointments serves as another example of the highly polarized environment in which Trump will be taking office on Jan. 20."
Trump's cabinet picks include attorney general nominee Jeff Sessions, secretary of State nominee Rex Tillerson, a former Exxon Mobil CEO, and CIA director nominee Mike Pompeo, who currently serves as a Kansas GOP congressman. Gallup spoke with 1,032 Americans on land lines and cellphones from Jan. 4 to 8. The margin of error is 4 percentage points.
Other surveys have yielded similar results. Roughly 55 percent of Americans disapprove of how Trump has explained his policy vision for America, while only 39 percent approve, according to a recent Pew Research Center survey. A Quinnipiac poll this week found 53 percent of Americans said Trump is "not honest."
While Trump was the clear winner in the Electoral College vote, many Americans are still hoping to stop him from becoming president. Thousands of demonstrators are expected to rally against his White House and try to "shut down" Inauguration Day events on Jan. 20 in Washington, D.C., including the 2.5-mile parade route down Pennsylvania Avenue.
"We want to shut down the inauguration," one protest organizer, David Thurston, said during a news conference this week. "We want to see a seething rebellion develop in this city and across the country."
© Copyright IBTimes 2023. All rights reserved.