Can Trump Revoke $16 Billion Hurricane Maria Aid Promised To Puerto Rico?
After misinterpreting a recent Wall Street Journal article, President Donald Trump reportedly does not want to direct any more federal funds for Puerto Rico's Hurricane Maria relief.
Sources familiar with the situation told Axios that Trump became furious in late October after reading an article written by Wall Street Journal writer Matt Wirz which said "Puerto Rico bond prices soared ... after the federal oversight board that runs the U.S. territory's finances released a revised fiscal plan that raises expectations for disaster funding and economic growth."
The fiscal plan in question was released by the Puerto Rican government in February this year, in which the government said it expected "positive cash flow in as little as two years and topping $1 billion a year starting 2020 — creating a target for bondholders eager to convince the bankruptcy court that the island can soon resume interest payments."
It added that if all the state government's goals are met, it can expect a $2.8 billion surplus by fiscal year 2023 – a scenario that was unprecedented as Governor Ricardo A. Rosselló announced in January that in the aftermath of Hurricane Maria, the island will unlikely be able to pay down any of its over $70 billion of defaulted debt over the next five years, Color Lines reported.
Incidentally, a $16 billion disaster recovery package was signed by Trump for Puerto Rico in February, which included $4.8 billion to replenish Medicaid funds, $9 billion for housing and urban development projects, and $2 billion to restore the destroyed power grid.
After reading the article, Trump claimed, unbacked by any evidence or proof, that the government of the distressed island was using federal disaster relief money to pay off debt. "He was unhappy with what he believed was mismanagement of money," a White House aide said adding, the POTUS had "always been pissed off by Puerto Rico."
In Oct 23, Trump tweeted:
Citing the baseless theory, the president reportedly told administration officials that he will not sign any additional spending bill for Puerto Rico's disaster relief in the future. He also allegedly told senior officials he would like to hold back some of the financial aid already promised to the island.
Sources close to the situation told Axios that it was not likely the president could take away the federal aid already approved by the Congress for Puerto Rico and that the White House has not told Republican lawmakers to do any such thing. He can, however, refuse to sign any more spending bills for the island's recovery post-hurricane.
Despite the billions promised in Puerto Rico's disaster relief, the already approved funds fell far short of the $94.4 billion the island's government estimated would cost for the territory to have any hopes of making a comeback from the devastating storm.
"All of this money, it's a starting point to initiate recovery and reconstruction," said Carlos Mercader, the executive director of the Puerto Rico Federal Affairs Administration in Washington, Reuters reported. "There's still a lot of work to do with Congress and the administration."
Rosselló had asked the Congress $46 billion in Community Development Block Grant (CDBG) program alone.
Trump's reported plan to cut back fund stands in stark contrast to how the federal government handled the aftermath of Hurricane Katrina which hit the Gulf Coast in 2005. According to the New York Times, Congress approved $10 billion for the Federal Emergency Management Agency four days later, and another $50 billion six days later. In fact, even after 12 years after the storm's landfall, the government continues to lend financial support to the affected areas.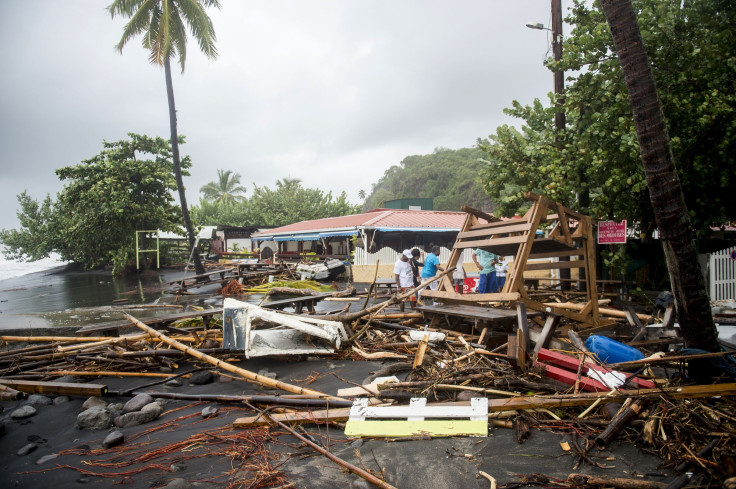 © Copyright IBTimes 2023. All rights reserved.