Cancer Patients And Coronavirus: Here's Everything To Know
It is unfortunate that people dealing with an already devastating diagnosis are at a higher risk of something as dreadful as the coronavirus.
The spread of coronaviruses across the nation is looking increasingly likely even as all of our work to try and stop the outbreak. Just like the flu virus, everyone will not get sick and there are a few who might be more at risk. Older adults, individuals with underlying health conditions such as chronic lung diseases, diabetes, cardiovascular conditions, and cancer are at a higher risk of developing major complications.
"The early data from China, and reports from the ground in Italy and other sites of local transmission is that our cancer patients are going to be at increased risk," FRED HUTCH quoted Dr. Steve Pergam, a clinical and infectious disease researcher at Fred Hutchinson Cancer Research Center.
He emphasized that the following cancer patients will be at the highest risk since they are the ones with the most profound immune deficits.
Those with hematologic [blood] malignancies such as Non-Hodgkin's lymphoma, chronic lymphocytic leukemia, acute myeloid leukemia, acute lymphoblastic leukemia, and multiple myeloma
Those who are under active treatments such as surgery, radiation, chemotherapy and/or immunotherapies
Bone marrow transplant patients
Dr. Gary, also, highlighted the fact that even those out of active treatment should be extra cautious since the risks extend beyond the period of the active treatment. The after-effects of cancer and the treatments can be long term and it is important for the patients to be extra cautious.
Cancer patients, especially those who are under active chemotherapy, taking immune-suppressive agents and those with low white cell counts are at a higher risk of infection. He urged all the immunosuppressed cancer patients to stay extra cautious.
Cancer patients and survivors should take the usual steps people do to protect themselves against the deadly COVID-19. Washing hands frequently and thoroughly, avoiding close contact with sick people. Contact your doctor at the earliest if you happen to develop symptoms of respiratory illness including cough or shortness of breath, especially if you have been in close contact with a person who tested positive for COVID-19.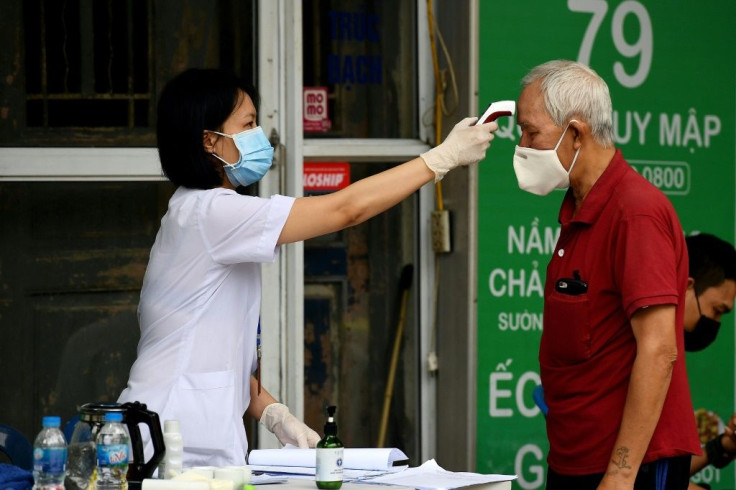 © Copyright IBTimes 2023. All rights reserved.
FOLLOW MORE IBT NEWS ON THE BELOW CHANNELS