Candice Crawford Shows Off Post-Baby Bod: 10 Things To Know About Tony Romo's Wife [PHOTO]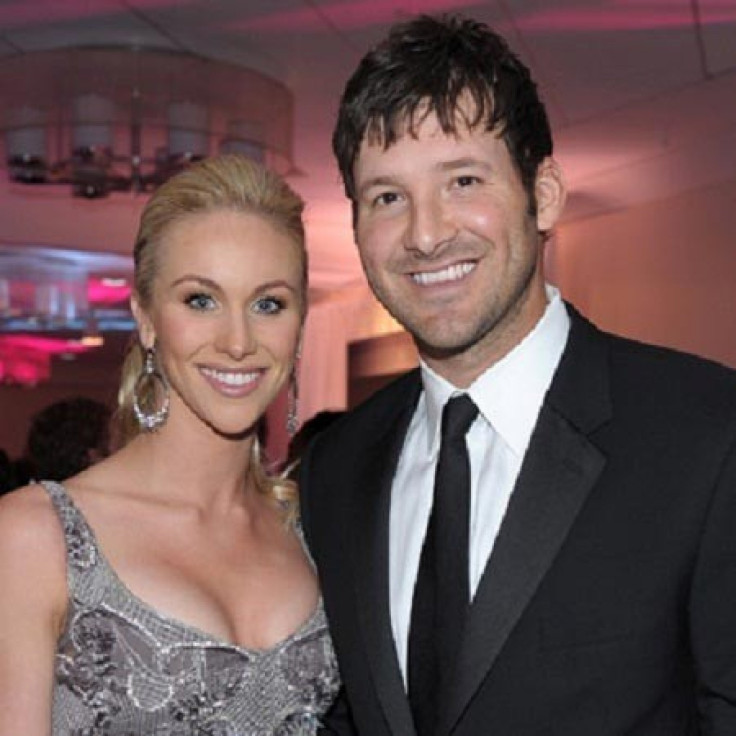 Being the quarterback of America's Team gets you the spotlight, but during the White House Correspondents Dinner it was Candice Crawford, not her husband, Dallas Cowboys quarterback Tony Romo, received most of the couple's attention.
Crawford looked stunning at the dinner with a shimmering ivory dress and showed off a slim figure just three weeks after giving birth to the couple's first child, Hawking Crawford Romo.
So what's her secret to getting in fantastic shape post-pregnancy?
Candice is at the gym, eating healthy within parameters of what she can. She is also breastfeeding, a source close to Crawford told US Weekly.
An attendee of Saturday's White House Correspondents Dinner in Washington, D.C., said Crawford's figure was so perfect they were in disbelief that she had a baby.
It seriously did not look like she had just given birth, the witness said.
The dinner and events leading up to the event marked the first time Crawford was seen in public since her pregnancy.
It's my first time away from the baby!, she was overheard saying excitedly at the Google/Hollywood Reporter party Friday, People Magazine reported.
Romo had a high-profile split from singer Jessica Simpson in July 2009 when Crawford came into his life. The couple have been together ever since and welcomed their first child into the world on April 9.
News of Candice's pregnancy got out in an unusual way.
Romo was visiting Cedar Hill High School in Cedar Hill, Tex., near Dallas, when a student asked if he had any children.
Um, no, I don't have any kids. I've actually got one on the way. My wife's pregnant, Romo told the school, according to People.
Crawford is the sister of Gossip Girl' actor Chace Crawford, who said he was there to watch his big sister give birth.
It's an extremely bizarre, beautiful process, he told People. I'm not going to give you all the intimate details of my sister having a baby, but it was absolutely incredible.
Here are 10 things to know about Candice Crawford:
Born December 16, 1986 in Lubbock, Tex.
She's been on a couple of hot lists: Candice was named to The 10 Most Beautiful Women In Dallas 2010 list by D Magazine and DFW.com said she was one of the 11 hottest people in North Texas in August 2010.
Met future hubby Tony Romo in 2009. Romo popped the question in December 2010 and the couple were married in May 2011.
Crawford gave birth to the couple's first son, Hawkins Crawford Romo, on April 9.
Has a Twitter account, @CandyCrawford, but it's protected. She has tweeted 111 times, is following 52 accounts and has 50 followers.
Competed in the 2008 Miss USA pageant, representing Missouri. Crawford made it to the Top 10.
Candice is the brother of Chace Crawford, who stars in Gossip Girl on the CW network
Studied journalism at the University of Missouri
Worked as an on-air reporter for The Blitz a local Dallas show about the Cowboys
Loves being active. Some of her favorite activities include water sports, skiing, running and yoga.
© Copyright IBTimes 2023. All rights reserved.