Casey Anthony Released: Can She Become the Next Millionaire?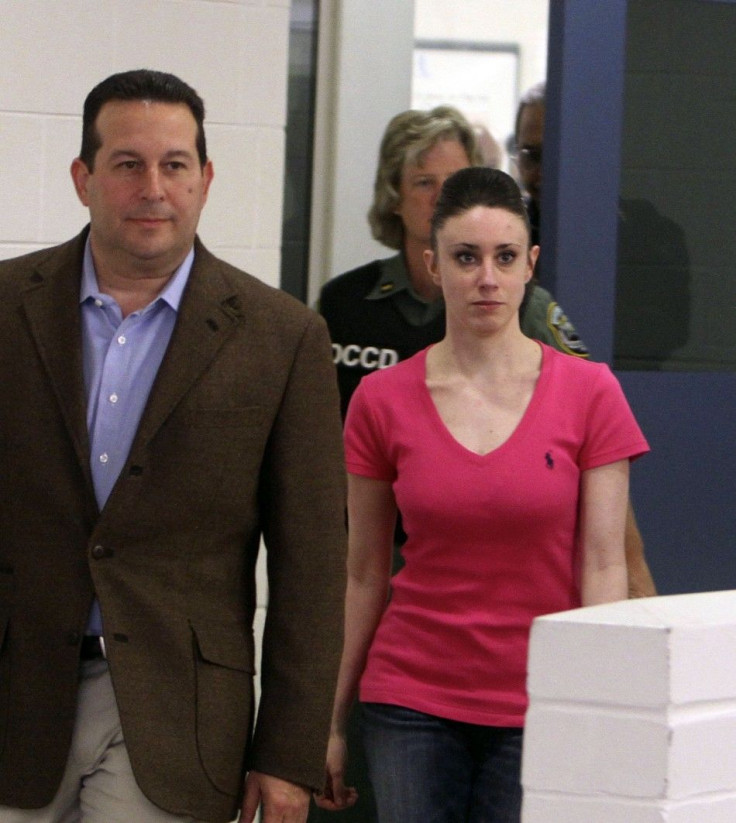 Casey Anthony, who was acquitted for killing her 2-year-old daughter Caylee Anthony, was released today amid tight security.
Anthony, who was dubbed America's Most Hated, left Orange County Jail Sunday midnight accompanied by her attorney Jose Baez.
So, the ultimate question that comes forth is what is next for Casey Anthony?
At the outset, Anthony should ensure her safety as according to an attorney of Anthony, she is scared to leave jail, given numerous threats on her life as a large section of public believes that she is guilty of murder.
In addition, the key challenge Anthony will face is the survival. Where will she live? Can she find a job?
Casey Anthony's father George Anthony made it clear that his daughter Casey will not be welcome home upon her release, reports Fox News.
Mr. Anthony has also joined a campaign for a law that would have made his daughter guilty for failing to report Caylee's disappearance or death.
During the trial, George Anthony was accused by Casey Anthony's attorneys of molesting her as a child.
However, analysts say Anthony could be the future millionaire as she could profit from the extraordinary publicity of the case.
Anthony's attorney Jose Baez had alleged that she had been a victim of incest with her father sexually assaulting her followed by her brother. As the statute of limitations on these alleged crimes has not necessarily expired, if her lawyers sue her father and successfully pulls it off, Anthony could get a compensation of somewhere around $50 million.
Anthony is expected to be approached by TV channels and magazines for interviews and she may earn big bucks as such offers will pay her millions.
I would not be surprised, given the notoriety and infamy of the case, if Casey gets $1 million to give a full interview, California defense attorney and legal analyst David Wohl told Fox News.
Even the Florida law may not be able to stop Anthony from profiting from her crime. Typically, Florida law prohibits a person convicted of a crime from profiting from that crime. But in the Anthony case, law couldn't prohibit her as she wasn't convicted of murder.
Moreover, nothing stops her from writing a book or signing a movie deal that may earn her more money.
There is a solid chance that Casey Anthony's memoir could be a best-seller as people may buy it to know what exactly happened to Caylee. If any company wants to make a movie out of it, then Anthony could really strike gold.
Meanwhile, Anthony is earning from other sources as several of her admirers has been sending her cash gifts. Anthony walked out of the jail with nearly $500, sent by admirers who are concerned that she will have no money to spend on makeup and snack while she finishes her time in jail.
Records at the Orange County Corrections Department show that at least 17 strangers have sent her money orders though her parents haven't sent any cash since May 8 of 2011.
While the average balance of an Orange County Jail inmate is $36.30, Anthony now has $472.18 in her account.
In addition, marriage plans cannot be ruled out. One of her admirers Tim Allen, 24, was standing outside the jail with a sign reading, Casey Will You Marry Me. He held a similar sign outside the courthouse when she was sentenced.
Allen says, he is serious about wanting to hook up with her, Chicago Tribune reported.
Whatever may be case, the mystery over the death of Caylee Anthony, the little bubbly girl, still remains.
READ: Casey Anthony Released From Jail on Sunday: Is She in Danger? [VIDEO]
© Copyright IBTimes 2023. All rights reserved.