Catholic Church Slammed For 'Hypocrisy' Over Denying Nancy Pelosi Communion
The Catholic Church has become the target of criticism following a decision by the conservative Catholic archbishop of San Francisco to deny U.S. House Speaker Nancy Pelosi her Communion rites because she supports abortion.
In a letter sent to Pelosi on April 7, Archbishop Salvatore Cordileone warned her that she must either "repudiate her support of abortion rights or stop speaking publicly about her Catholic faith," NPR reports and stated that if she didn't do so, she would no longer be allowed to receive Communion. After Pelosi ignored him, Cordileone released a new letter and statement on Friday, stating that he had officially made the decision to do so.
"After numerous attempts to speak with her to help her understand the grave evil she is perpetrating, the scandal she is causing, and the danger to her own soul she is risking, I have determined that the point has come in which I must make a public declaration that she is not to be admitted to Holy Communion," Cordileone wrote.
However, the move was swiftly decried online, as many pointed out that it was hypocritical of the church to take a stance against Pelosi's political beliefs when the religious institution had previously covered up decades of abuse within its ranks, with priests molesting children and raping nuns but facing little to no punishment as a result.
Others questioned if a member of the church taking an explicit stance on a political issue meant that the church was then also a political organization, meaning it could be taxed as such by the government.
The announcement is the latest in an ongoing battle about abortion, which was blown into the spotlight following a leak of a Supreme Court draft majority decision written by Justice Samuel Alito in April, which revealed the court, of which there is a Conservative majority, plans to overturn the landmark Roe v. Wade.
The draft in and of itself was also controversial for some of the language included in it, which included stating that women should seek to put children up for adoption to meet a need for a "domestic supply of infants." However, fears have grown since the leak of what would happen across the United States if abortion was no longer legal.
Several states have already enacted bans on abortions at a certain point, and several others are ready to be passed once Roe is overturned. Among some of the bans, according to The New York Times, is one in Florida which takes effect on July 1 that bans most abortions after 15 weeks of pregnancy, a potential ban that is currently being challenged in the state Supreme Court in Idaho on abortions after six weeks of pregnancy and a new bill approved in Oklahoma's state legislature that would prohibit nearly all abortions starting at fertilization.
The fights also come on the heels of a shortage of baby formula in the United States that has left parents scrambling and many to call out the hypocrisy of conservative lawmakers who claim to be pro-life but don't seem to have any interest in reinforcing social programs or helping women who struggle to take care of babies after they are born.
192 Republicans even voted against a House bill Wednesday that was aimed at helping ease the shortage by sending $28 million to the Food and Drug Administration to try to boost supply and prevent future shortages. Though the bill still passed, lawmakers including Lauren Boebert (R-Colo.), Mo Brooks (R-Ala.), Madison Cawthorn (R-N.C.), Matt Gaetz (R-Fla.), Louie Gohmert (R-Texas), Marjorie Taylor Greene (R-Ga.), Jim Jordan (R-Ohio), House Minority Leader Kevin McCarthy (R-Calif.), House Minority Whip Steve Scalise (R-La.) and Lee Zeldin (R-N.Y.).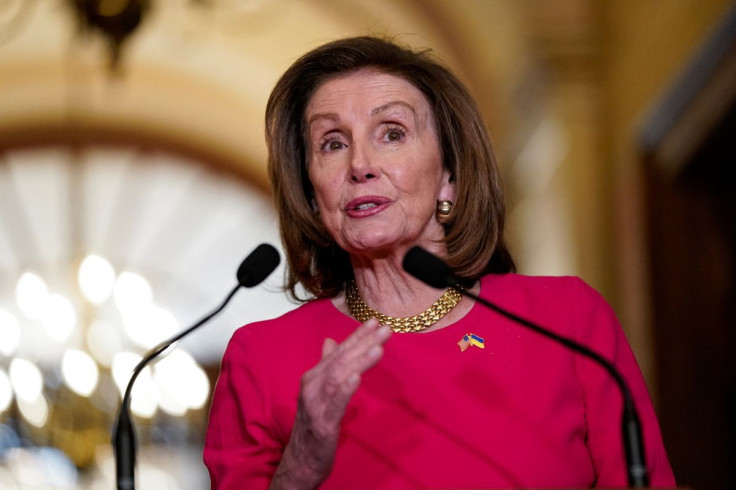 © Copyright IBTimes 2022. All rights reserved.
FOLLOW MORE IBT NEWS ON THE BELOW CHANNELS