Celebrity Birthdays In April: A List of Famous Aries And Tauruses In 2016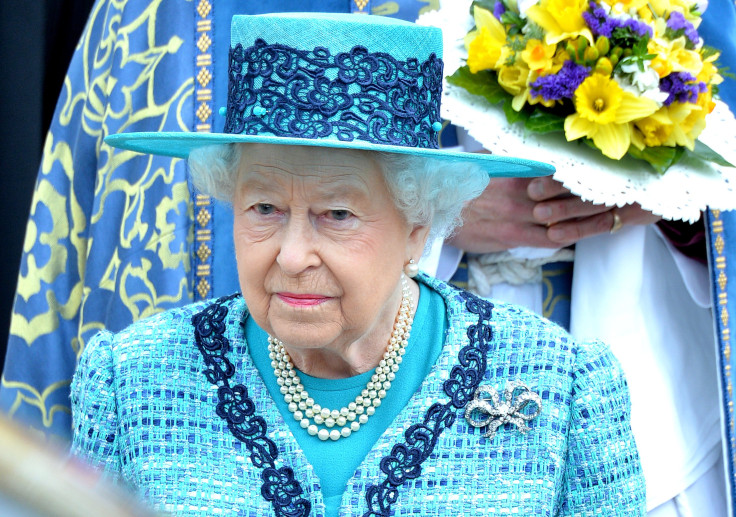 It's a big month for Queen Elizabeth, Channing Tatum and Daisy Ridley. While it doesn't seem that those three have a lot in common, they all share April birthdays.
In the astrology world, the month is split with two zodiac signs – Aries and Taurus. Aries runs from March 21 to April 20, and Taurus covers April 21 to May 21. The two signs are extremely close but have very different attributes.
Those who are Aries tend to be very energetic, spontaneous, active and courageous. But they can also display signs of being impatient, selfish, vain and egotistic.
Taurus, on the other hand, can be secure, proud, decisive, dependable and faithful, according to Astrology.com. However, some of their negative traits are lazy, materialistic, stubborn, frugal and possessive.
Check out a list of celebrities celebrating birthdays in April below:
Paris Jackson, daughter of Michael Jackson, turns 18 on April 3.
Child star Amanda Bynes turns 30 on April 3. She's currently focusing on fashion, not acting.
Singer Austin Mahone is turning 20 on April 4. He's currently preparing for his European tour.
Robert Downey Jr. turns 51 on April 4. Fans can see the actor on the big screen when "Captain America: Civil War" hits theaters May 6.
Pharrell Williams will be celebrating his 43rd birthday with his "The Voice" co-stars on April 5.
"Fuller House" actress Candace Cameron-Bure turns 40 on April 6. You can catch her on the "Full House" reboot, which is now available for streaming on Netflix.
"Twilight" alum Kristen Stewart turns 26 on April 9. She's got a big slate of upcoming movies, including "Personal Shopper," "Billy Lynn's Long Halftime Walk" and an untitled Lizzie Borden movie.
It's a big year for actress Daisy Ridley already, after The "Star Wars: The Force Awakens" broke box-office records in early January. She turns 24 on April 10.
Shay Mitchell may not have caught "A" during the "Pretty Little Liars" Season 6 finale in mid-March, but she still has reason to celebrate. The Canadian actress turns 29 years old on April 10.
Fingers crossed that "Once Upon a Time" actress Jennifer Morrison doesn't have to celebrate her birthday in the Underworld. Morrison turns 37 on April 12.
"Doctor Who" actor Peter Capaldi has some time to celebrate his 58th birthday on April 14. The BBC series begins filming its 10th season in May.
Sarah Michelle Gellar is not only reprising her role as Kathryn Merteuil in the "Cruel Intentions" TV reboot, but she also turns 39 on April 14.
"Harry Potter" alum Emma Watson turns 26 on April 15.
Former Spice Girls member Victoria Beckham turns 42 on April 17. The fashion mogul and mother of four has been the subject of rumors lately regarding her marriage to David Beckham, and a potential Spice Girls reunion tour.
James Franco turns 38 on April 19. Fans of the actor can see him in the upcoming film "King Cobra," which will premiere at the Tribeca Film Festival in April.
Shemar Moore has a little more time on his hands following his exit from "Criminal Minds." The actor turns 46 on April 20.
Queen Elizabeth II will be 90 years old on April 21. There are multiple events throughout the next few months to help celebrate her birthday.
Gigi Hadid can legally party on April 23, when she turns 21.
Original "American Idol" winner Kelly Clarkson turns 34 on April 24. The pregnant singer filmed a video segment for the series finale of the hit Fox singing competition, which will kick off its "finale week" on Tuesday, April 5.
Actor Channing Tatum turns 36 on April 26. His upcoming superhero flick, "Gambit," was recently pushed back due to rewrites and scheduling issues with director Doug Liman.
Fall Out Boy singer Patrick Stump turns 32 years old on April 27.
Jessica Alba will turn 35 on April 28. She recently revealed to E! Online that she'd love to celebrate with a game night with her friends.
Jerry Seinfeld turns 62 on April 29. The "Seinfeld" actor recently sold some of his cars for a cool $22 million.
© Copyright IBTimes 2023. All rights reserved.