Celebrity Christmas Breakdown 2014: How Kate Middleton, Miley Cyrus And More Celebrated Dec. 25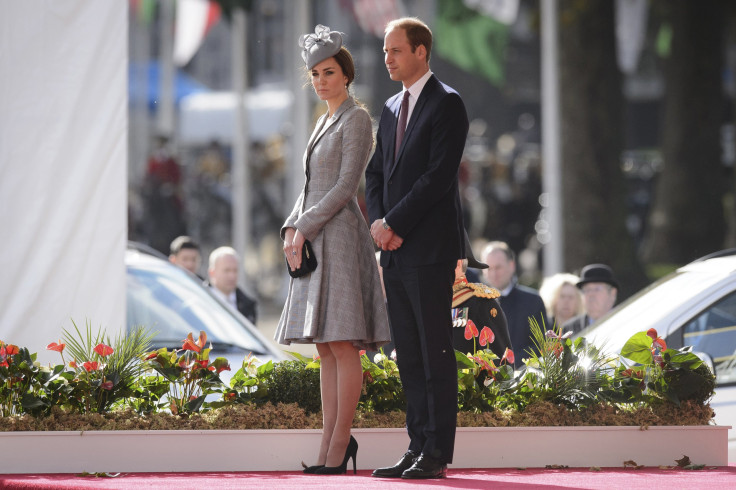 Christmas is over, but that doesn't mean you have to stop celebrating. The presents are unwrapped and Santa Claus may already be back at the North Pole, but reminisce about the magical day by checking out what your favorite celebrities were up to on Dec. 25:
Prince William And Kate Middleton
How did the Royals celebrate Christmas? Prince William and Kate Middleton attended Christmas mass at St. Mary Magdalene Church on Thursday. Also in attendance was the Queen, Prince Harry, Prince Charles, and Middleton's family – parents Carole and Mike, and siblings Pippa and James. Prince George did not attend, with palace officials reportedly explaining that young children typically don't attend.
Taylor Swift
Taylor Swift doesn't get big gifts from her family just because she's a pop superstar. The 25-year-old joked on Christmas Eve that her father gifted her with 10 lint rollers and said "because you always have glitter all over you."
The Swift family also appeared to have spent the holiday with Hugh Jackman. Click HERE to see the photo the "X-Men" actor posted on Instagram.
Ashley Benson
"Pretty Little Liars" starlet Ashley Benson had a unique Christmas tree. The actress posted a photo of her tree on Instagram, captioning it – "Barbie tree."
Sarah Michelle Gellar
The "Buffy the Vampire Slayer" alum showed her Twitter followers what her family leaves out for Santa and his reindeer on Christmas Eve.
Jennifer Lawrence
"Hunger Games" star Jennifer Lawrence took a break from Hollywood to return to her home state of Kentucky for the holidays. The 24-year-old actress visited the patients and staff at Kosair Children's Hospital to spread some Christmas cheer.
Chris Brown and Karrueche Tran
It's been a wild year for Chris Brown and Karrueche Tran, but the pair is rumored to have set their differences aside for Christmas. Tran posted a photo on Instagram of a puppy and diamond rings that she received for the holiday. The pictures of the rings have fans speculating that Brown and Tran are engaged.
Justin Bieber
Justin Bieber had a wild Christmas. On Wednesday he posted a photo of some pre-Christmas beer pong, and the following day seemed to hint that he received a private jet from Santa Claus. Click HERE to see the photo of his rumored gift.
The Kardashians
The Kardashian family might have skipped their traditional Christmas card, but Kim made sure to treat fans to a throwback photo of her and her sisters when they were kids (click HERE to see the adorable photo). Meanwhile, Khloé, Kourtney And Kendall appeared to have spent the day together in matching pajamas. The sisters documented the occasion, which included a viewing of "The Grinch," with Instagram photos.
Jill Duggar
The Duggar family split up for Christmas! Newlywed Jill Duggar broke away from her "19 Kids and Counting" family to spend the holiday with her husband Derick Dillard's family. The mom-to-be posted a family photo on Instagram. Click HERE to see the picture.
Miley Cyrus
Miley Cyrus was happy with her Christmas loot. The singer revealed that her parents gifted her with vintage Moschino earrings.
Jason Aldean And Brittany Kerr
Country singer Jason Aldean spent the holiday with his fiancé, Brittany Kerr, and his two young daughters. They posted a sweet family photo you can see HERE.
Chelsea Handler
Chelsea Handler hit the ski slopes on Dec. 25. The comedian revealed earlier in the week that she was (privately) flying out her beloved dog, Chunk, to be with her for Hanukkah.
How did you celebrate the holidays? Tweet @AmandaTVScoop.
© Copyright IBTimes 2023. All rights reserved.