Chadwick Boseman's Wife Simone Opens Up About His Cancer Battle And Legacy
Chadwick Boseman's wife, Simone Ledward Boseman opened up about the struggles of the late actor, who died in August 2020 due to colon cancer.
"It was COVID when things were really starting to spiral," Simone recalled in a Tuesday interview on "Good Morning America" with Whoopi Goldberg. "And that meant that everybody was in their house, and there was no pressure for anybody to go outside."
Simone explained that it "has been the most challenging two years" she ever had in her entire life, considering Chadwick wanted to keep his cancer battle under wraps.
It all seems like a "crazy coincidence," Simone shared, that everything happened during the pandemic when everyone got to be in their homes and be with their families together.
"And everybody in the world is also experiencing this togetherness in the midst of this awful, scary, unpredictable time? We kept that circle real -- our circle was basically a dot," she added.
Despite spending difficult times with Chadwick due to his health issues, Simone called herself lucky to be with the "Black Panther" star. "I can't believe that I was so lucky," Simone said. "I can't believe that I got to love this person. And I also got them to love me too."
Simone went on to explain that she met a "wonderful man," who later "ended up being a global superstar." She admitted that after "Black Panther" came out in 2018, he did become a global superstar "overnight."
Chadwick met Simone after he played James Brown's character in the 2014 movie, "Get On Up." The couple first met during a concert, which was held in honor of late singer James Brown at the Hollywood Bowl located in Los Angeles, California.
With the fame and stardom of playing a Marvel superhero, the actor's legacy is kept alive beyond the big screen through a scholarship program at Howard University. The actor's alma mater, the university honored him by renaming its College of Fine Arts as Chadwick A. Boseman College of Fine Arts.
Simone's complete interview will air this Friday during ABC's special, "Black Panther: In Search of Wakanda" at 8:00 p.m.
Chadwick, who played the title role in the "Black Panther" franchise, will be replaced by his on-screen sister as the lead character, played by actress Letitia Wright.
"Black Panther: Wakanda Forever" is slated to release on Nov. 11 in theaters. The movie is helmed by director Ryan Coogler.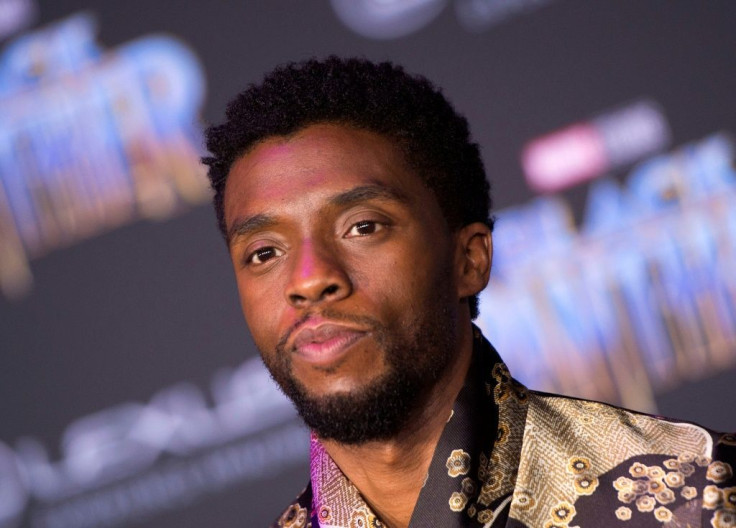 © Copyright IBTimes 2023. All rights reserved.