'The Challenge' Fans Crucify MTV's Camila Nakagawa On Twitter Amid Racist Controversy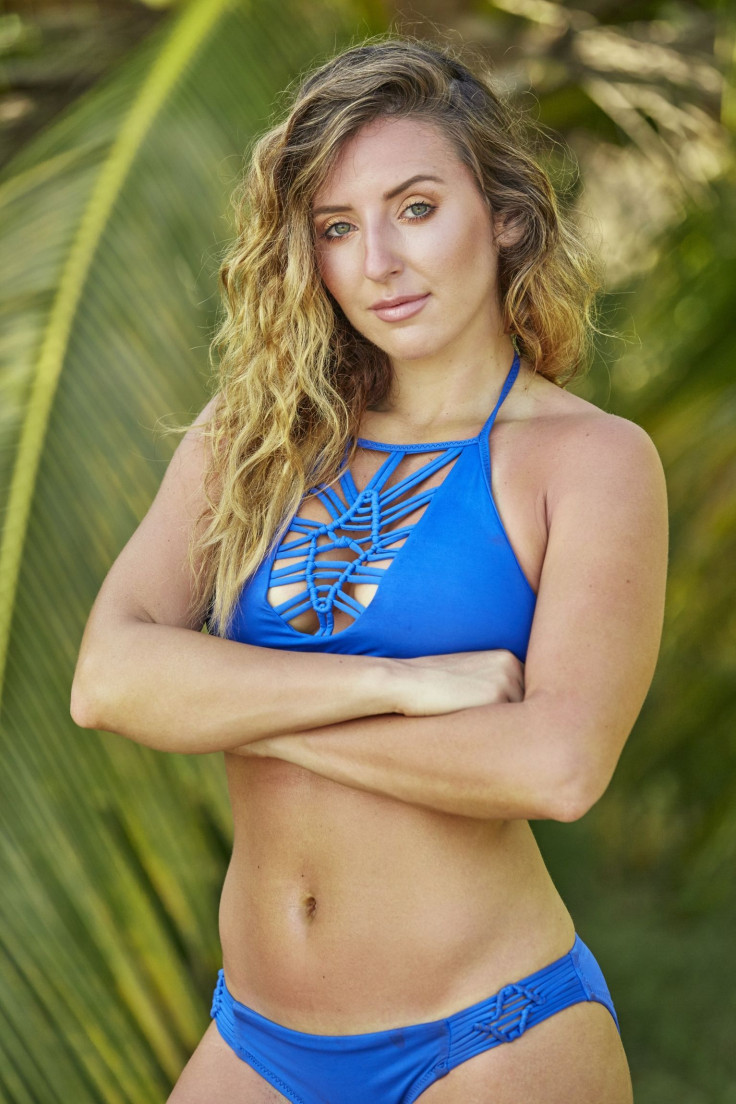 Camila Nakagawa is in hot water with fans of "The Challenge." The longtime MTV star has has apologized both on and off-camera for the racist comments she made on the latest episode of MTV's "The Challenge: Dirty 30," but it doesn't appear viewers of the competition series are readily willing to accept her apology.
Two days after "The Challenge: Dirty 30" aired the controversial episode, which showed Camila saying negative comments about fellow contestant Leroy Garrett's race, viewers are continuing to express their displeasure with the "Challenge" veteran on social media.
As of Thursday morning, Camila's Twitter feed was flooded with negative comments slamming her for racist comments she made on the series. Some have accused Camila of lacking compassion after she was shown on the series only apologizing to Leroy after being prompted by him to do so in front of the rest of the cast. Check out a few fan reactions below.
While it appears Camila is getting the brunt of the negative comments regarding the situation, viewers have also shamed MTV for allowing her to continue to compete after the incident. As previously reported, [Spoiler Alert] rumors suggest Camila will make it to the final three this season.
Camila released an apology following the premiere of the controversial episode. During the installment, Camila arrived back to "The Challenge" house after a night of partying and overheard Leroy discussing "who's going to take her out." Camila assumed he was talking about her and confronted him, but he refused to entertain her in her state. What ensued was Camila unleashing a series of verbal attacks against Leroy, some involving his race.
Since the episode has aired, stars of "The Challenge," include those who witnessed the altercation, have taken to social media to share their thoughts. Johnny "Bananas" Devenanzio, a longtime friend of Leroy's, said he was proud of how Leroy maintained his composure during the ordeal. Several others also praised Leroy for his lack of action.
On the other hand, competitor Cara Maria Sorbello has stood up for Camila.
Camila addressed her actions on social media, saying in an Instagram post on Wednesay she was "extremely intoxicated" the night of the altercation and regrets her actions.
"From the bottom of my heart and with the most sincerity, I really really do regret my actions towards Leroy and how I handled the situation and want to apologize again. The reason I didn't apologize to Leroy immediately was because I was extremely intoxicated that night and had no recollection of the events that happened until it was brought up," she wrote.
"I have apologized to Leroy on and off camera. I still have so much love and respect for him to forgive me and that's just something I have to deal with no matter how much it breaks my heart. While me being extremely intoxicated does not excuse my words, I completely understand that they were in fact, racially insensitive. Especially in our current political and racial climate today, those words are completely inexcusable and do not contribute toward the fight to end racism."
Read the rest of Camila's statements below.
© Copyright IBTimes 2023. All rights reserved.