Charlie Sheen Selling Beverly Hills Home He Purchased For Ex-Wife Brooke Mueller; Money Will Reportedly Go To His Children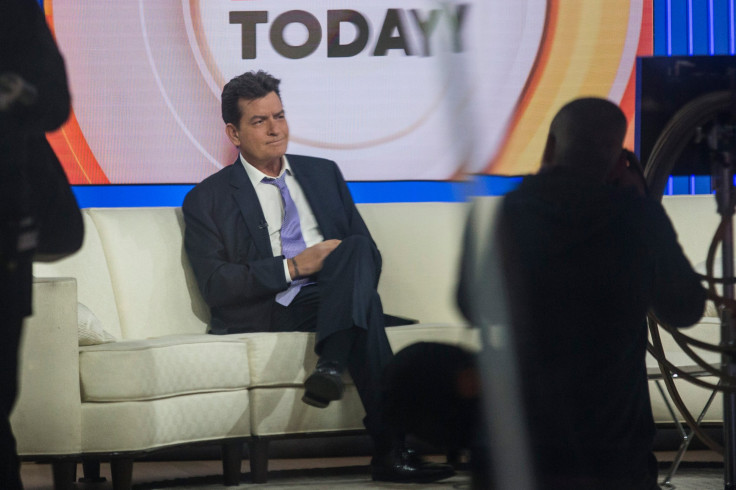 In the wake of his Nov. 17 announcement that he is HIV-positive, Charlie Sheen has decided to put his Beverly Hills mansion on the market. The house was purchased for ex-wife Brooke Mueller. The former "Two and a Half Men" star's decision to sell the home has raised questions about his motives, with many wondering whether it is an attempt to avoid extortion.
According to Us Weekly, Sheen, 50, purchased the home "as a trust" for his kids. The property is controlled by the children's mother who, in this case, is Mueller, 38. The money from the sale will go directly to twins Bob and Max Sheen, 6. As was reported by Perez Hilton, it's possible the sale of the home is Sheen's attempt at keeping his children's assets safe from potential extortionists as he recently admitted to having paid several million dollars to different women in return for their sworn secrecy about his medical condition.
Us Weekly also reports that Charlie has one home for himself and another in trust for his two daughters with ex-wife Denise Richards; Sam, 11, and Lola, 10. Sheen also has a 30-year-old daughter Cassandra from a previous relationship.
Since Sheen's HIV-positive announcement on "Today," numerous women claiming Sheen withheld his HIV status from them have arranged meetings with esteemed attorney Gloria Allred. The 74-year-old lawyer became a household name after being selected to represent some of the more than 50 women accusing actor Bill Cosby of sexual assault. On Nov. 19, Allred admitted that she'd been in contact with the women, but refused to comment any further on potential legal action facing Sheen. She told TMZ her potential clients were interested in hearing more about "their rights."
With rumors swirling about his condition, Sheen appeared on "Today" last week where he admitted for the first time that he had been diagnosed with HIV. According to the actor he learned he had the disease in 2011. Sheen said all of his ex-wives, includig Mueller, were aware of his diagnosis and had been tested for the potentially deadly disease. He claimed that neither them nor his five children had been infected. Sheen admitted, however, that he had since been intimate with several women without using protection.
© Copyright IBTimes 2023. All rights reserved.