Charlie Sheen's Ex-Wife Brooke Mueller Is Not HIV-Positive, Confirms Health After Ex-Husband's 'Today' Interview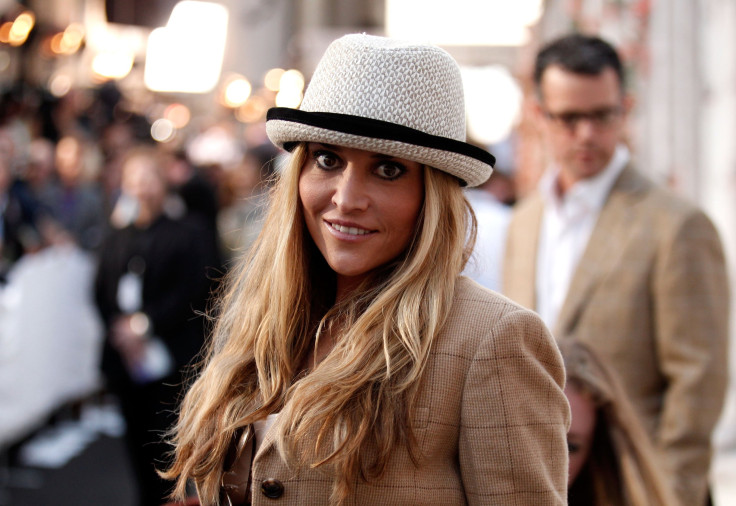 Brooke Mueller has an announcement of her own. On Tuesday, Charlie Sheen's ex-wife decided to open up about her health status after the former "Two and a Half Men" star confirmed on NBC's "Today" that he is HIV-positive.
"Brooke has been inundated with calls from friends and family," Mueller's spokesperson, Steven Honig, revealed in a statement to People magazine. "To put their minds at ease, Brooke can confirm that she and the boys are not HIV-positive."
Fans began to question whether Mueller, who was married to Sheen from 2008 to 2011, and her 6-year-old twin sons, Bob and Max, were infected with the virus after Sheen admitted to being diagnosed with HIV "roughly four years ago."
Sheen told "Today" host Matt Lauer that after he learned of his diagnosis he "absolutely" called Mueller, who he was still married to at the time, to inform her and urge her to get tested.
Has @CharlieSheen discussed his HIV diagnosis with his family? Here's what he told @MLauer: https://t.co/eshVgBtEZX

— TODAY (@TODAYshow) November 17, 2015
The 50-year-old actor added that he also told his ex-wife Denise Richards, whom he split from in 2006 after their four-year marriage, after learning he had contracted the virus that causes AIDS,. E! News reported that Richards, as well as her and Sheen's two daughters, Sam, 11, and Lola, 10, are not HIV-positive.
Although Sheen's former spouses knew of his diagnosis in 2011, the actor revealed that he only recently informed his children that he is HIV-positive.
"I told my oldest daughter, Cassandra, the other night. I felt bad. It hit her hard, but she recovered -- she's tough like her dad," he said before revealing the reaction of his only child with first wife Paula Profit. "She said, 'Wow.' I said, 'Sweetie, I'm sorry I didn't tell you sooner, but it didn't seem like you could do anything for me and I didn't want to burden you with all the stress.' But she's been a rock star."
© Copyright IBTimes 2023. All rights reserved.