Chevron Fourth-Quarter Earnings Preview: Upstream Expected to Lift Profit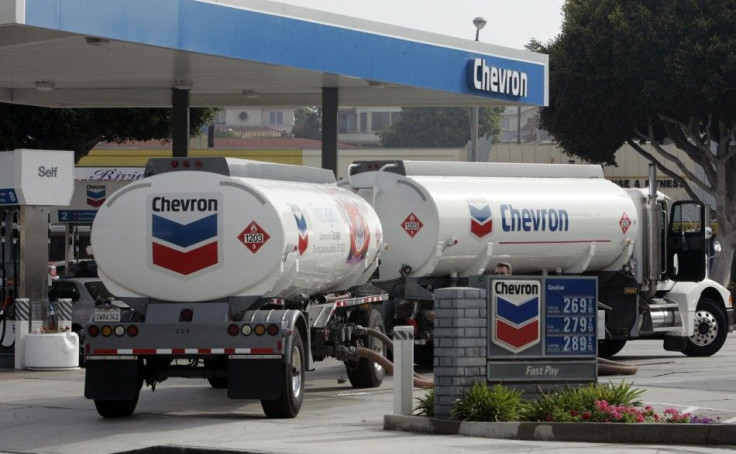 Chevron, the second-largest integrated U.S. oil company, is expected to report stronger fourth-quarter earnings on dramatically higher crude oil prices and production that offset breakeven margins in refining and marketing operations as well as reduced output of products like gasoline.
According to a research report by Credit Suisse, analysts expect the San Ramon, Calif.-based company to earn $2.75 per share, up from the year-earlier $2.64 per share. MarketWatch anticipates the company will post $5.69 billion in earnings, just above what the company made in the fourth quarter of 2010.
Revenues for the recently completed quarter are expected to be $71 billion, according to Yahoo Finance.That is up from $54 billion in the fourth quarter of 2010.
Chevron said maintenance at its Richmond, Calif., refinery combined with the sale of a British refinery sharply reduced the output of petroleum products like gasoline and diesel.
Crude-input on the Gulf Coast during the fourth quarter fell by 180,000 barrels per day as the company performed maintenance on its refinery in Richmond, Calif. Crude inputs fell by another 90,000 barrels a day for the first two months of the fourth quarter after the company sold a refinery in the United Kingdom in the summer.
Crude oil production rose from year-earlier levels. In the fourth quarter of 2010, the company produced 698 million barrels of oil equivalent. But the company is likely to exceed that amount because by the end of November it already had produced 660 million barrels of oil equivalent.
In addition to producing more crude oil, Chevron received more money from the sale of crude oil in the recently completed quarter. Whereas in the fourth quarter of 2010 the company received an average of $76 per barrel, in the fourth quarter of 2011, it received an average of $106.41, according to MarketWatch.
The increased upstream earnings are not only expected to offset downstream weakness but also offset a tax charge. Chevron said it is facing between $250 million and $350 million in net after-taxes charges in the fourth quarter, though that amount could be higher.
In after-tax trading, shares fell $1.34 to $107.73.
© Copyright IBTimes 2023. All rights reserved.