Chicago Cops Shoot Man For Hurling Anti-Police Sentiments, Pointing Gun At Officers
KEY POINTS
The offender was carrying a plastic bag wrapped around his hand
One of the officers noticed the barrel of a gun sticking out of the bag
The man was taken to hospital after he sustained a non-life-threatening injury
The police at Chicago's 10th district station reportedly shot and wounded a man Wednesday after he walked into the lobby and hurled "anti-police" remarks.
Addressing a news conference, Police Superintendent David Brown said the incident happened at North Lawndale, West Side, at about 12:50 p.m. after the offender walked into the station lobby and started "mumbling and ranting," the Chicago Tribune reported.
The man also had a plastic bag wrapped around his hand. Moments later, one of the officers observed what appeared to be the barrel of a gun sticking out of the bag, he added.
"Officers see that the offender has a plastic bag wrapped in his hand and one of the officers immediately sees what appears to be a barrel of a gun protruding from the wrapped plastic bag that the offender is holding in his hand," Brown said.
The offender then began shouting anti-police sentiments, while pointing the gun at the officers and civilian employees who were working at the front desk. In response, the officers took out their weapons and fired shots at him, injuring him in his arm, according to ABC7 Chicago.
He was then taken to the hospital for treatment after suffering a non-life threatening injury. No officers or civilians were injured in the shooting, Brown added.
According to the police, at least three officers fired shots at the offender and their guns will be taken for inspection to determine whose bullet hit the man. The suspect's gun was also recovered at the scene. It wasn't revealed if the gun was loaded.
The police added they took his fingerprints in an attempt to identify him as he was not cooperative.
"He is not being very cooperative telling us who he is," Brown added.
The Civilian Office of Police Accountability (COPA) is investigating the shooting. Meanwhile, officers involved in the shooting will be put on routine administrative duties for 30 days.
"This anti-police sentiment expressed by this particular offender has us all concerned about access to our police facilities where our officers are," Brown said. "But we have to balance that with being open to the community to come in and make reports and engage with our officers."
This incident has come days after a man was shot for breaking into the Chicago Police Department's Homan Square Facility on the West Side using a fire escape. After entering the facility on Sept. 26, Donald Patrick, 47, grabbed unloaded guns from a table and brandished them at the officers. He was later charged with felony counts of burglary and aggravated battery of a peace officer.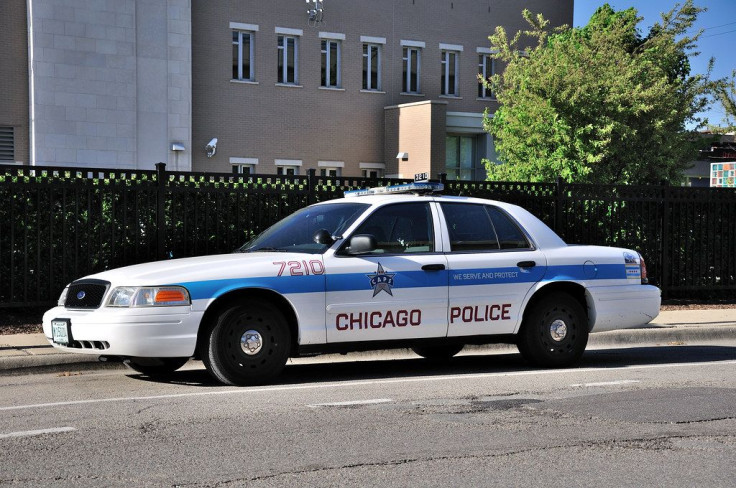 © Copyright IBTimes 2023. All rights reserved.