China Is Collecting Americans' DNA To 'Control The World's Biodata': Report
KEY POINTS
China may be aiming to collect, store and exploit Americans' DNA
A Chinese company offered to build and run COVID-19 testing labs in six US states
A former counterintelligence officer warned against voluntarily giving DNA to genealogy companies
The Chinese government may be aiming to collect and exploit biometric information from Americans in an effort to "control the world's biodata."
In 2020, BGI Group, a Chinese company considered the largest biotech firm in the world, had offered to build and run coronavirus testing labs in six states, including Washington, New York and California.
Bill Evanina, formerly the top counterintelligence officer in the United States, sounded the alarm and issued a notice to several states, warning them that China may be trying to collect American's DNA for exploitation, CBS reported Thursday. Evanina believes China is "trying to collect Americans' DNA to win a race to control the world's biodata," CBS wrote.
"Foreign powers can collect, store and exploit biometric information from COVID tests. Knowing that BGI is a Chinese company, do we understand where that data's going?" Evanina's notice noted.
Evanina's warning helped prevent any of the six states from taking up BGI Group's offer. According to the counterintelligence expert, BGI has close ties to Beijing's military and government.
"This shows the nefarious mindset of the Communist Party of China, to take advantage of a worldwide crisis like COVID. We put out an advisory to not only every American, but to hospitals, associations, and clinics," Evanina said in an interview with CBS' "60 Minutes" set to air on Sunday, 7 p.m. ET.
Evanina warned that personal biodata in the wrong hands could pose national security and economic threats.
Security experts warn that an individual's biodata could be used by companies to gain a monopoly over therapy or drugs needed for the treatment of conditions. They also warn individuals against voluntarily giving away DNA to genealogy companies to learn their ancestry.
"It's your past and your future as well as your children's future. It's very risky and I think the unknown is probably the riskiest part," Evanina said.
In December, then-National Intelligence Director John Ratcliffe said China is the "greatest threat" to the U.S. and to the rest of the world, and warned against "economic espionage."
"The intelligence is clear: Beijing intends to dominate the U.S. and the rest of the planet economically, militarily and technologically," Ratcliffe wrote in an op-ed for The Wall Street Journal. "China robs U.S. companies of their intellectual property, replicates the technology and then replaces the U.S. firms in the global marketplace."
China's foreign ministry spokesperson Hua Chunying dismissed Ratcliffe's editorial as an effort to spread false information that could damage Beijing's reputation and relations with the U.S.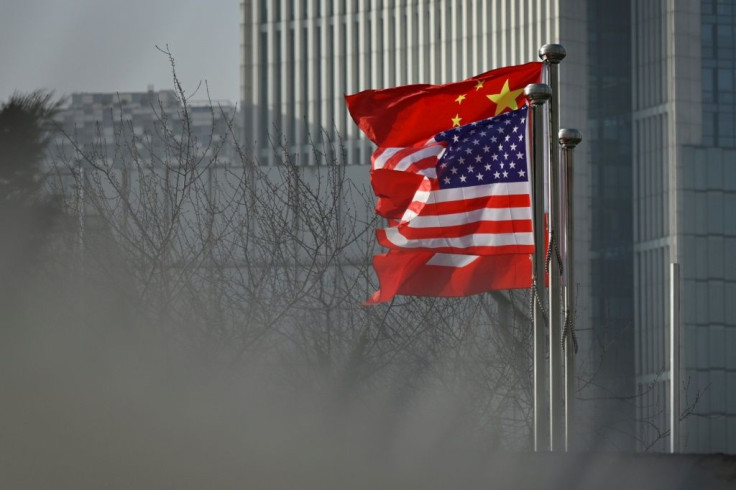 © Copyright IBTimes 2022. All rights reserved.
FOLLOW MORE IBT NEWS ON THE BELOW CHANNELS