China Under Pressure To Get Russia Back After Black Sea Grain Deal Collapse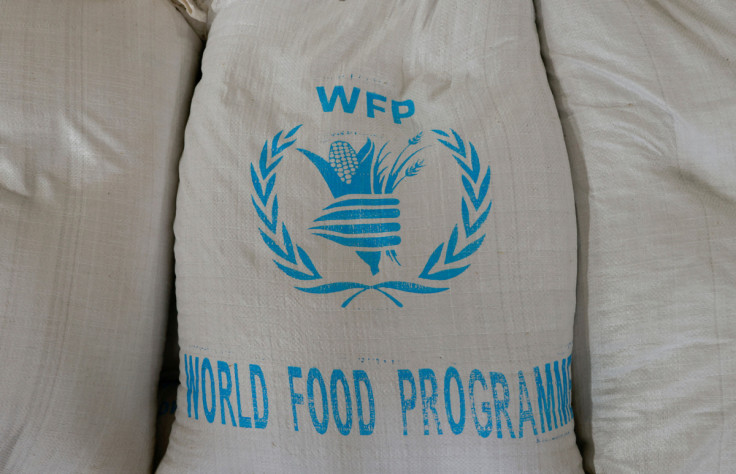 KEY POINTS
Russia exited the deal hours after drones struck the Kerch Bridge
The UN General Assembly president urged Russia and the involved parties to get back to negotiations
Some experts said it was 'very unlikely' Russia would negotiate with Ukraine in 'good faith'
The Black Sea grain deal has expired after Russia refused to renew its membership Monday, and observers are watching China closely, considering the two nations' close ties and Beijing's increasing reliance on Ukraine for grains and other goods in recent years.
Western officials are keeping an eye on China's movements to determine if the Asian powerhouse will move to convince its ally to return to negotiating the terms of the deal, Politico reported.
The Russian government said Monday that it was quitting the UN-brokered agreement that allows the facilitation of Ukraine's grain exports. The Kremlin's announcement came hours after drones struck the Kerch Bridge that connects Russia's mainland to the Crimea peninsula that Moscow annexed in 2014.
"The grain deal has ended. As soon as the Russian part (of the agreements) are fulfilled, the Russian side will immediately return," Kremlin spokesman Dmitry Peskov said. Moscow has denied that the Kerch Bridge incident was related to its withdrawal from the deal.
The Black Sea Grain Initiative, designed to prevent food shortages in vulnerable countries, allows commercial food and fertilizer exports from three key Ukrainian ports. Poor countries rely on the diplomatic agreement to secure critical food supplies. With the deal's expiration, Shashwat Saraf, the regional emergency director of the International Rescue Committee, believes there will be a significant impact on East African communities "that are already food insecure."
U.S. Secretary of State Antony Blinken told reporters Monday that Russia's move was "unconscionable" and that the agreement should be restored soon. "I hope that every country is watching this very closely."
Prior to Russia's decision, Chinese foreign ministry spokesperson Mao Ning said, "China hopes that the deal will continue to be implemented in a balanced, full and effective manner."
A Ukrainian official who was granted anonymity to discuss private conversations about the matter told Politico that he hopes China "will give some signal" that encourages Russia to rejoin the agreement.
War experts with the Institute for the Study of War (ISW) think tank said in a Monday assessment report that it was "very unlikely" Moscow would engage in negotiations around the grain deal "or any other negotiations with Ukraine in good faith."
However, there is hope that China may play a role in getting Russia back, considering how it relies on Ukraine for nearly 30% of its total corn imports, as per SCMP. "We appeal to China to support the extension of the deal and talk to Russia. China, which is also a food importer and recipient of Ukrainian grain, can contribute to stabilize the global food market," Patricia Flor, Germany's ambassador to Beijing, told SCMP.
UN Secretary-General António Guterres said the Kremlin's decision "will strike a blow to people in need everywhere." While participating in food security agreements was a choice, Guterres said that "people everywhere and developing countries don't have a choice."
Csaba Kőrösi, the UN's General Assembly president, also urged Russia and the involved parties to get back to the negotiation table, saying it was "not too late" to reach an agreement so the export chain continues.
Last week, Russian President Vladimir Putin threatened on state television that Russia would withdraw from the grain deal unless concessions were made in favor of his country, Reuters reported. Among Putin's demands were reinstating Russia in the international payment network SWIFT and the lifting of sanctions on payments and other related industries.
© Copyright IBTimes 2023. All rights reserved.