China's Interest Rate Cuts In The Context Of Its PMIs, GDP And CPI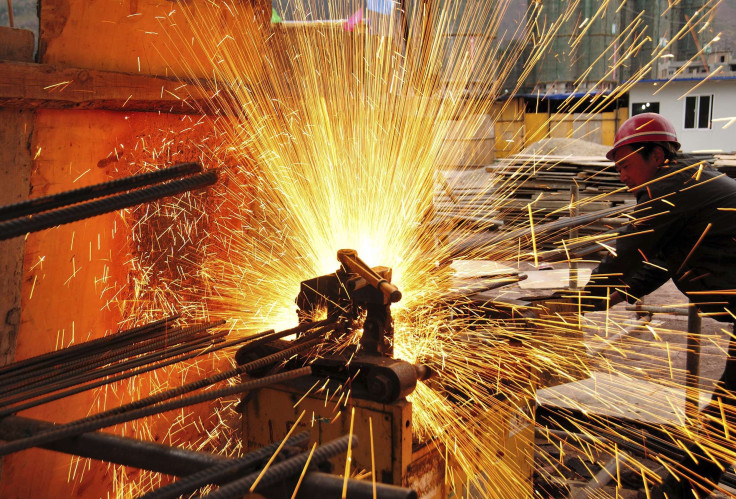 In an effort to reverse a slowdown in the world's No. 2 economy, the People's Bank of China cut its primary interest rates for the second time in three months. Effective Sunday, the Chinese central bank slashed its one-year loan rate and one-year deposit rate each by 0.25 percent, or 25 basis points, with the former at 5.35 percent and the latter at 2.50 percent, according to multiple media outlets. In November, the PBOC trimmed the same rates by 40 basis points and 25 basis points, respectively.
The Chinese central bank indicated deflationary pressure was one reason for the latest interest-rate cuts, saying in a statement that cratering commodity prices around the globe "provided room" for its monetary-policy action, the Wall Street Journal reported. Elaborating on the statement in an interview with the Journal Saturday, a PBOC official said, "Deflationary risk and the property-market slowdown are two main reasons for the rate cut this time."
However, National Bureau of Statistics of China, or NBS, data on the country's purchasing managers' indexes, or PMIs, this weekend suggest a comparative slackening of aggregate demand in the national economy may constitute yet another reason for the central bank's move.
China's Manufacturing PMI In A Downtrend Since July
A manufacturing PMI above 50 percent indicates expansion and below 50 percent suggests contraction. Accordingly, China's official manufacturing PMIs of 49.8 percent in January and 49.9 percent in February point to contraction in the sector the first two months of this year. Manufacturing is important to almost any country, but especially so to China, which frequently has been called the factory floor of the world in this century.
China's Nonmanufacturing PMI In A Downtrend Since May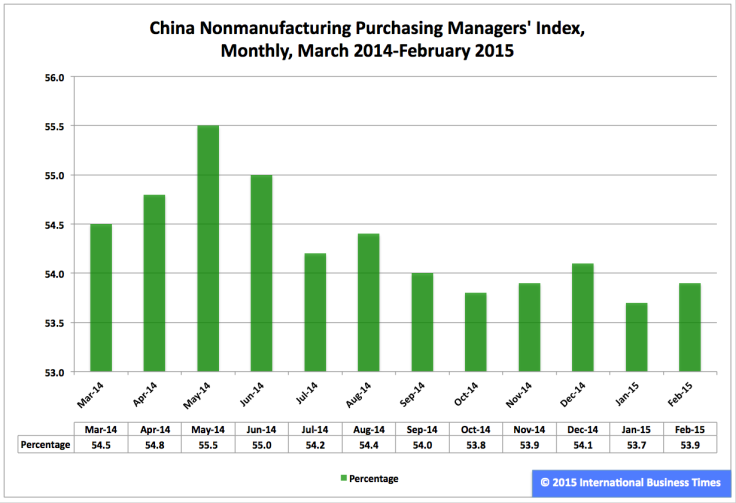 A nonmanufacturing PMI above 50 percent indicates expansion and below 50 percent suggests contraction. As a result, China's official nonmanufacturing PMIs of 53.7 percent in January and 53.9 percent in February point to expansion in the sector the first two months of this year. However, the nonmanufacturing PMI data for the past 12 months show the metric hit either an intermediate- or a long-term peak in May.
China's GDP Growth In A Downtrend Since 2010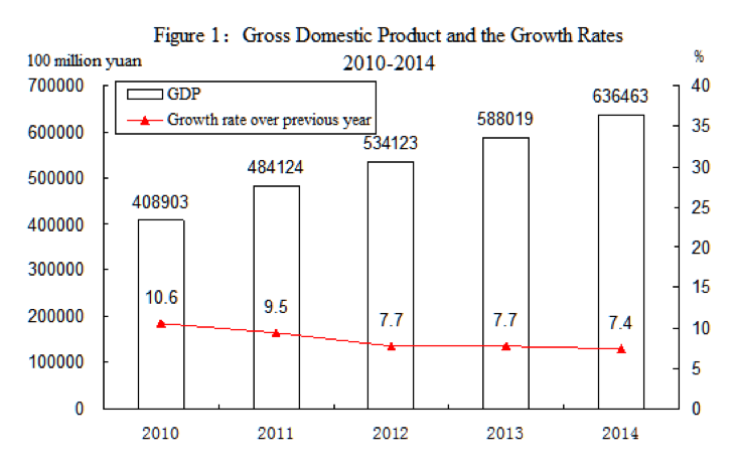 China's economic growth has been slowing down for a handful of years, as the NBS documented well while reporting on the country's gross domestic product, or GDP, and other indicators in its "Statistical Communique of the People's Republic of China on the 2014 National Economic and Social Development," which was publicly released Thursday.
China's CPI Changes In A Downtrend During 2014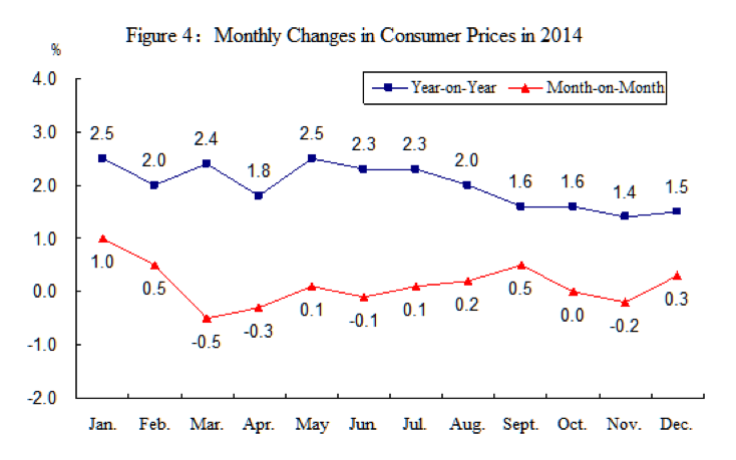 The People's Bank of China assessment of the balance between deflationary and inflationary pressures appears to be on the money, based on NBS reporting on changes in the country's consumer price index, or CPI. Therefore, neither the nation's monetary authorities nor its fiscal authorities seem likely to be constrained by any CPI-related issues in their respective approaches to economic stimulus in the foreseeable future.
This factor is especially important with the Chinese People's Political Consultative Conference and the National People's Congress about to begin their annual meetings in Beijing Tuesday, as reported by the official Xinhua News Agency. To put it another way, it is entirely possible the Chinese central bank may soon have company in carrying out efforts to support the country's economy.
© Copyright IBTimes 2023. All rights reserved.