China's Shrinking Population Poses 'Formidable Obstacles' On Its Economic Growth: Research Firm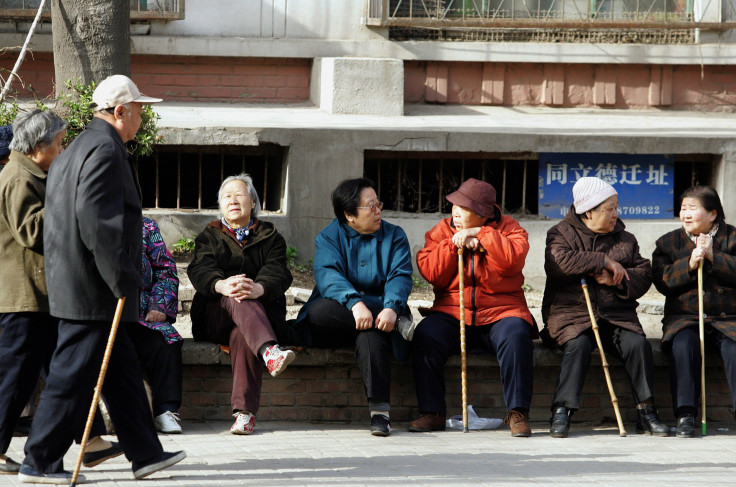 KEY POINTS
The ongoing decline in China's population is expected to "deepen for the foreseeable future"
Beijing is also expected to lose an average of 12 million working-age adults by the 2050s
Availability of fewer people to cover productivity targets could affect China's growth prospects
China's population is likely to fall below 800 million by the end of the century, and this trend could spell trouble for the country's economic future.
China's National Bureau of Statistics (NBS) said the population dropped to 1.411 billion in 2022, down some 850,000 people from 2021, marking the first decline in population since 1961. The 1961 population decline was reversed, but the current situation is expected to "deepen for the foreseeable future," research and consultancy firm Terry Group wrote in a report.
While China's demographics have helped it deliver a "stunning" economic ascent, the downtrend in its population numbers could have consequences. "In the future, its deteriorating demographics threaten to place an ever larger drag on economic growth," the research firm said.
China's economic ascent in the past years was driven by its favorable demographics and large-scale investments in human capital that allowed the country to have generations of workers with the necessary skills to serve its economic goals. However, the Chinese government did not foresee the "ultimate consequences" of its one-child policy, which was lifted in 2015.
The United Nations said China already reached a peak population size last year and the numbers had started dropping.
The Asian powerhouse's population is aging fast and by 2050, the UN expects China to have twice as many elderly people as children. China is also expected to lose an average of 12 million working-age adults by the 2050s and the growing elderly group will approach 400 million.
The consultancy firm is expecting China's employment growth rate and potential gross domestic product (GDP) to be affected by a reduction in the working-age group. A host of policies and trends such as its rigid household registration that puts rural migrants at risk of being in the urban underclass group permanently, a "massive misallocation" of capital by state-run banks and a high rate of youth unemployment could also threaten the country's GDP growth.
"China's deteriorating demographics pose formidable obstacles to its continued economic rise," but these challenges do not prevent it from establishing the right economic and social policies, Terry Group noted.
Michael O'Hanlon, director of research of the foreign policy program at The Brookings Institution, wrote that China's demographic transition will place major constraints on the country's future power.
The Chinese economy is already seeing a slowdown, as its factory activity for June contracted for a third month, according to NBS' report on purchasing managers' index (PMI), which tracks the direction of manufacturing and service trends. A slowdown in China's economic growth could affect not just the world's second-largest economy, but possibly the entire Asia-Pacific region and beyond, said Adam Coons, a certified financial analyst and portfolio manager at Winthrop Management.
Meanwhile, Beijing appears to be moving with urgency as a brainstorming session was held in March to seek proposals to boost birth rates. The recommendations included more subsidies, free public education and improved access to fertility treatments. One suggestion was that young adults work only eight hours daily so they can "fall in love, get married and have children."
Demographics aren't the only issue dampening China's growth prospects. David Mann, chief economist for Asia-Pacific, Middle East and Africa at the Mastercard Economics Institute," said on CNBC's "Squawk Box" that China's "extra challenge" is that it doesn't have enough people to cover productivity targets.
"You need to see the productivity side pickup exactly because of the demographic challenge," he pointed out, adding that 20 years back, China's growth came largely from labor productivity, but the labor contribution has lost steam in the past years. To resolve its productivity challenges, the Chinese government should encourage growth in the private sector, he added.
© Copyright IBTimes 2023. All rights reserved.