Chinese New Year 2012 Photos: Dragon-Dance, Lion-Dance and Lanterns
Dragon dance and Lion dance, iconic festivities which mark the first day of the New Year according to the Chinese lunisolar calendar, are common during the New Year's Eve. It is believed that the loud beats of the drum and the deafening sounds of the cymbals accompanied with the lion and dragon masks can expel evil spirits.
Red-colored oval lanterns, reminiscent of the Jack-o'-lanterns, are widely used for decorations particularly on the fifteenth day of the Chinese New Year.
Other decorations include Chinese calligraphy posters showing traditional Chinese idioms, Chinese knots and couplets.
Must Read: Chinese New Year 2012: Year of Dragon Welcomed by Texting and Weibo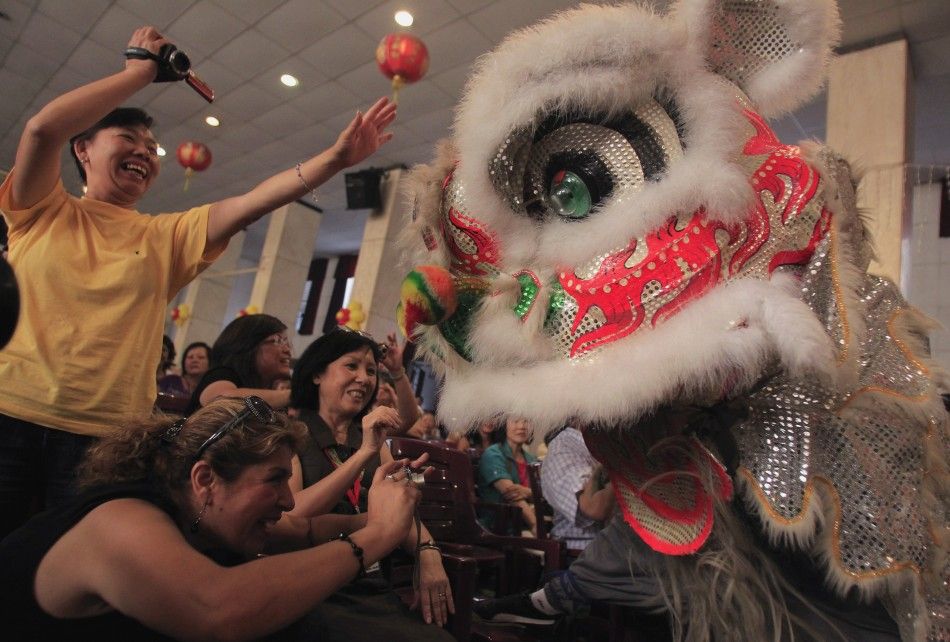 © Copyright IBTimes 2023. All rights reserved.