Chloe Lukasiak Makes Fun Career Move After Wrapping 'Loophole' Movie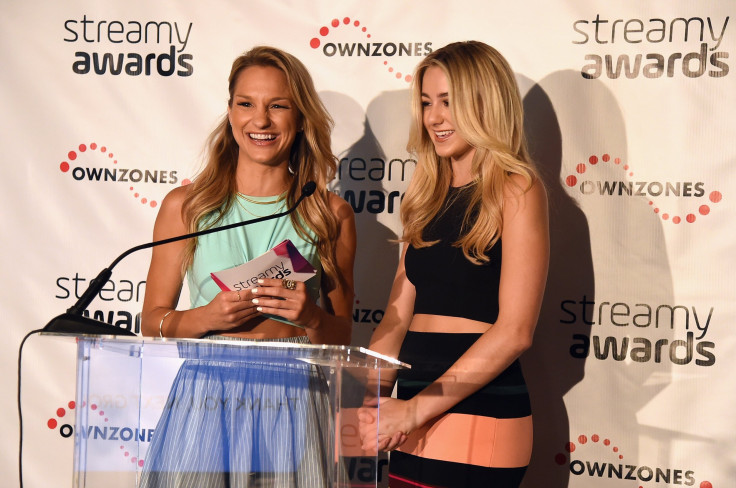 Chloe Lukasiak is continuing to create her online empire. The 15-year-old actress and dancer recently launched a new phase of her YouTube career by announcing a vlog channel.
After finding success on her main YouTube channel following her "Dance Moms" leave in 2014, Chloe revealed her newest project to viewers Sunday: MoreChloeLukasiak.
"I am so excited about this because I have been wanting to start one for a really long time," Chloe said in her announcement video, explaining the project was delayed because she lacked the proper equipment and time to film. "I wanted you show you guys kind of like a glimpse into the behind-the-scenes of my life. Like the traveling and everything I do on my days off."
While Chloe only just announced her vlog channel, there are already three videos posted for your viewing pleasure. On Monday, Chloe shared a compilation of clips from her second to last day filming the sci-fi feature "Loophole." The video shows Chloe bonding with her co-stars, sharing some filmmaking secrets and laughing off an unfortunate experience she had on set before the film wrapped Sept. 30.
The other two videos available show Chloe preparing for the Teen Vogue Young Hollywood party and her experiences at UN Peace Day in New York City (including a moment when she fangirls over Leonardo DiCaprio).
Chloe has spent a better part of her year building her acting resume. In June, she premiered her role as Gwen, a ballerina prodigy, in Lifetime's "Center Stage" sequel. She's due to hit the big screen in the military drama "Cowgirl's Story" alongside Bailee Madison in May 2017. ("Loophole" is also scheduled to debut in 2017.) The "Dance Moms" alum doesn't appear to have completely left behind the small screen, though. Ahead of the Season 2 premiere of "Superstore" last month, Chloe starred in a promo video for the NBC comedy.
© Copyright IBTimes 2023. All rights reserved.