'Chloroform', 'Death' and 'Neck-breaking' among Internet search keywords on Anthonys' computer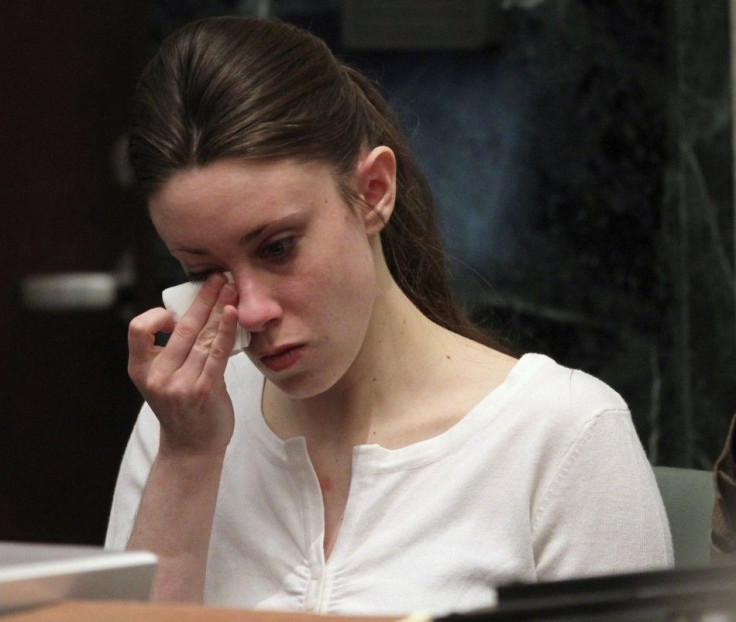 The latest reports from Forensics says that someone from Anthony family have been conducting Wikipedia searches with suspicious keywords like 'Chloroform', 'death', 'internal bleeding', 'hand to hand combat' and 'chest trauma'. The digital information that forensics uncovered from the Anthony home's computer formed the majority of testimony on Casey Anthony first degree murder trial on its 13th day.
John Dennis Bradley, the CEO and founder of SiQuest Corporation, told jurors that the suspicious keyword searches in Google and Wikipedia has been conducted, during his testimony as a witness in the murder trial. The searches were apparently deleted after each browse because the internet search history was found in the computer's hard drive that stores data of deleted searches.
The deleted searches remain in the computer hard drive until it is overwritten by new data which hadn't happened in the case of Anthonys' home computer. Detective Sandra Osborne of the Orange County Sheriff's Office testified that a complete internet history was obtained.
According to the testimony, the searches using the keyword 'chloroform' were conducted in March, three months before Caylee disappeared.
According to the data obtained keywords 'inhalation', 'self-defense', 'meningeal artery', 'ruptured spleen', 'alcohol' and 'head injury', are among the searches. Apparently the user sometimes typed the keywords or various search results redirected the user. History shows that searches on 'how to make chloroform', 'neck breaking' and 'making weapons out of household products', were also carried out.
Osborne testified that searches have been conducted with the name Gonzalez, on people sites including Google and high school class reunion sites and social networking site MySpace. Interestingly Gonzalez search was conducted on July 16th, 2008, a day after Caylee's missing was notified to the authorities. Casey Anthony is pleading not-guilty and had alleged that Caylee's nanny Zenaida Fernandez-Gonzalez had abducted the toddler.
Anthony could face death penalty if convicted, for the murder of her 2 year old daughter, aggravated child abuse and misleading of investigators.
Prosecution alleges that Casey Anthony used chloroform and duct tape to suffocate the toddler who was missing since June 16th, 2008. Police was alerted only by July 15th after the baby's maternal grandmother grew suspicious.
© Copyright IBTimes 2023. All rights reserved.