Chris Brown-Rihanna Update: Is Ex-Girlfriend Taking Over Royalty's Duties? Concerns Arise Over Fugitive Dad Named In Birth Certificate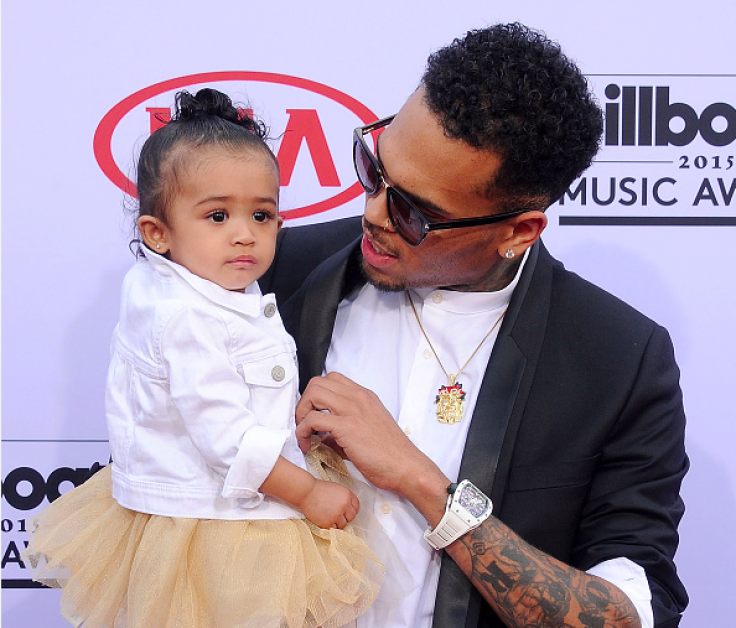 Rihanna has offered to take care of Chris Brown's daughter, Royalty, after the "Loyal" singer expressed concern over the 1-year-old's safety, according to reports, citing sources. Brown is worried that Nia Guzman's boyfriend, rapper King Ba, who is named in Royalty's birth certificate as her father, has been issued a warrant.
"She (Rihanna) feels so bad for Chris," a source told Hollywood Life. "She can't for a second begin to imagine what Chris is feeling because she's not a parent. But she did text him and told her she's here for him and offered to look after Royalty and take care of her while he's on tour."
The Houston police are seeking King Ba's arrest over fraud charges. King Ba, whose real name is Brazil Riesling, is accused of forging more than $5,000 worth of U.S Treasury checks, TMZ reported.
Brown, who had previously confided in Rihanna after his feud with Royalty's mother Guzman, is once again counting on the "Unfaithful" singer. Brown and Rihanna have sparked romance rumors for weeks, but both stars have not addressed the reports of reconciliation.
Currently, Brown's biggest concern is Royalty's safety, which had previously come into question when his Los Angeles home was raided and ransacked by three masked men last month.
"This whole ordeal sickens him to his stomach," another insider told Hollywood Life, about Brown's concern for his daughter. "He just wants Royalty out of harms way and is begging Nia to send her to him and his mother until the police captures her crook of a boyfriend."
Brown and Guzman have been feuding since he filed paternity papers for Royalty. For several weeks, Guzman had been keeping her daughter away from Brown and did not let the two FaceTime. However, the model's plans to separate them failed after Brown and Royalty managed to spend some quality time last week during the singer's tour.
© Copyright IBTimes 2023. All rights reserved.