Chris Christie Council Clears Mass. Gov. Charlie Baker In New Jersey Pay-To-Play Probe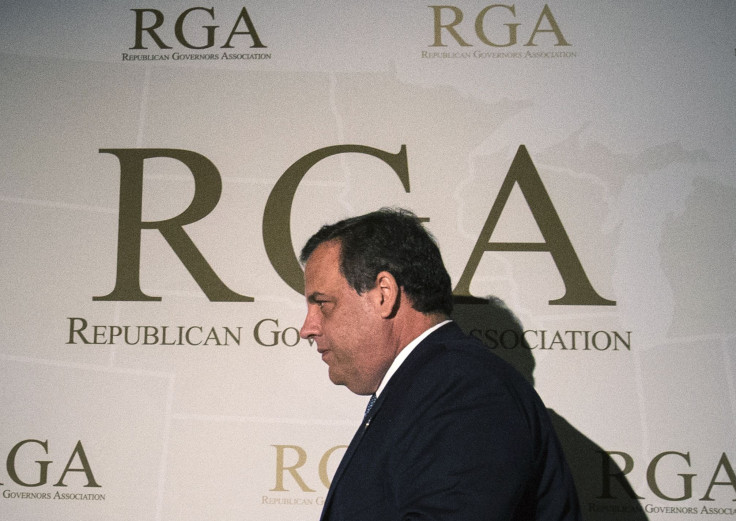 Back in May, when Charlie Baker was launching his run for governor of Massachusetts, a series of reports about potential violations of New Jersey's strict pay-to-play rules prompted the state's Investment Council to open an investigation. They were charged with examining Baker's role in securing New Jersey pension money for a firm he served as "partner" and "Executive in Residence." Officials promised the probe would take only a few weeks. Eight months later, after Baker had already won the closest gubernatorial election in Massachusetts in 50 years, the New Jersey State Investment Council finally released its report. It exonerated Baker of any violations.
(In September, before the election, the Chris Christie administration blocked the release of records related to the probe, saying it was still incomplete.)
Baker had argued to the Investment Council that he was not an investment management professional as defined by New Jersey's pay-to-play law. The Council is appointed by Christie and oversees investment management for the State of New Jersey: In other words, the Council was investigating its own (and Baker's) compliance with anti-corruption rules.
New Jersey's pay-to-play rules ban the awarding of contracts to businesses whose owners or executives have made political contributions to candidates or to entities that support candidates with substantial influence over the awarding of such contracts.
Baker, listed as a partner at General Catalyst on both the firm's website and on campaign filings, made a $10,000 donation to the New Jersey Republican Party in May 2011. In December 2011, Governor Christie's Investment Council announced that it had made the decision to commit up to $25 million to General Catalyst. The Investment Council currently manages more than $8 million of General Catalyst funds.
Tom Byrne, the acting chair of the state Investment Council, said that the report indicated that Charlie Baker was "not an employee of General Catalyst," according to the Bergen County-based Record.
In fact, the report determined that Baker was indeed an investment management professional employed by General Catalyst, but that his services were not associated with the specific fund that the Investment Council was invested in. The report concluded that Baker was associated with General Catalyst's Fund V, rather than Fund VI, which New Jersey pensioners are invested in.
But a report in May showed that New Jersey pension money in Fund VI had been directed to a health care company, Mulberry, on whose board Baker sat. The report did not discuss Mulberry, Baker's board membership at Mulberry, or the fact that Group VI owned 2.6 percent of Mulberry.
Baker himself never said that he was working with one specific fund. Indeed, he told Boston Magazine that his goal at General Catalyst was "to work with the firm to identify potential investment opportunities."
© Copyright IBTimes 2023. All rights reserved.