Chris Christie Is 'Tired' Of Hearing About The Minimum Wage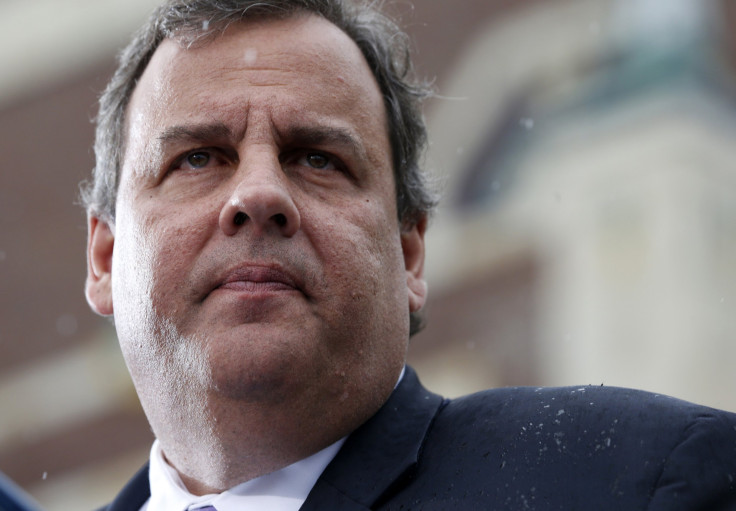 New Jersey Gov. Chris Christie is "tired" of hearing about the minimum wage. Speaking at an event sponsored by the U.S. Chamber of Commerce, he argued parents don't see it as an important issue, according to a video from the liberal superPAC American Bridge.
"I'm tired of hearing about the minimum wage. I really am," Christie said in the short clip that was posted online. "I don't think there is a mother or father sitting around a kitchen table tonight in America who are saying, 'You know honey, if [our] son or daughter could just make a higher minimum wage, my god, all of our dreams would be realized.' Is that what parents aspire to for their children?"
American Bridge, in releasing the video, pointed out the average minimum wage earner is 35 years old, not a teenager as Christie was suggesting. According to the Department of Labor, 88 percent of minimum wage earners are older than 20 and 55 percent are women.
Christie is seen as a likely candidate for the GOP presidential nomination in 2016. His views are in line with fellow Republicans, who in general do not support a wage hike. Christie vetoed attempts last year by the Democrat-controlled New Jersey Legislature to increase the minimum wage. In November, the voters of the state overwhelmingly supported a ballot referendum that raised the minimum wage from $7.25 to $8.25 and ties future increases to the economy.
Democrats have worked to make the minimum wage a wedge issue in the midterms, arguing the federal level is not a sufficient living wage. In his State of the Union address early this year, President Obama called for boosting the wage from $7.25 to $10.10. He then signed an executive order requiring federal contractors to pay their employees at least $10.10. Democratic members of Congress filed bills and held a press conference to highlight their support -- although they knew the legislation stood no chance in the Republican-controlled House.
Republicans argue that an increase would damage the economy and benefit only a small number of workers. The topic has become an issue for several GOP gubernatorial candidates, whom Christie is helping through his position as the head of the Republican Governors Association.
Wisconsin Gov. Scott Walker criticized the minimum wage earlier this month in an interview with the Milwaukee Journal Sentinel.
"But I don't think it serves a purpose because we're debating then about what the lowest levels are at," Walker said. "I want people to make, like I said the other night, two or three times that."
Last month, Bruce Rauner, the Republican candidate for governor in Illinois, came under fire after an old radio interview surfaced in which he said the minimum wage should be eliminated.
"It's a mistake for me to focus on lowering the minimum wage or eliminating it because there are better ways to increase Illinois' competitiveness," Rainer said in response to the video.
In a Gallup poll last March, 71 percent of voters said they support raising the minimum wage to $9 an hour. But the GOP has remained firm in its opposition.
© Copyright IBTimes 2023. All rights reserved.