Chris Christie vs. Pam Bondi: Potential AG Contenders On Marijuana, Immigration, Mueller
After Attorney General Jeff Sessions resigned Wednesday, President Donald Trump did not immediately name his replacement, but instead chose to appoint Sessions' Chief Of Staff Matthew Whitaker as acting attorney general.
Two names reportedly being considered to replace Sessions were former New Jersey Gov. Chris Christie and Florida Attorney General Pam Bondi. Here are their views on marijuana laws, immigration and Special Counsel Robert Mueller:
Marijuana Legalization
Sessions' vehemently opposing attitude toward marijuana legalization was well known even before he was appointed to the post of attorney general, so much so that a number of cannabis companies saw their stock prices soar following his resignation from the White House.
"Jeff Sessions was very against cannabis, so to have Jeff Sessions not in the picture anymore on the surface level seems great for the industry," Karson Humiston, founder of cannabis recruiting platform Vangst, said, the Verge reported. "That said, we're not sure who the next attorney general will be, so it's a little early to say it's good thing or bad."
As it turns out, Humiston's concerns might not be too far-fetched as Christie and Bondi have widely varying opinions about weed.
According to Cannabis Business Times, Christie has considered marijuana a gateway drug in the past, when he was the governor of New Jersey.
"I have watched too many kids start their addiction with alcohol and marijuana and then move on to much more serious drugs," he said. "Every study shows that marijuana is a gateway drug and every study shows that marijuana causes damage."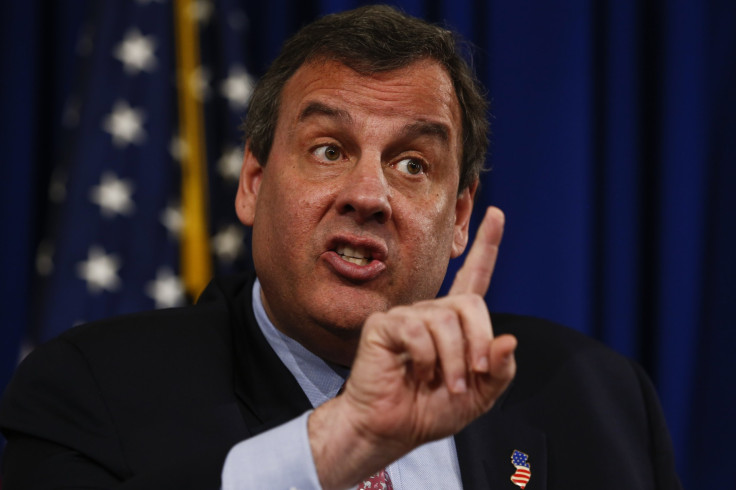 He has refused to have his state profit from revenues generated from taxes imposed on recreational marijuana, calling it "blood money," and adding, "nothing we spend in government that is important enough to allow me to willfully poison our children for that money."
Bondi, on the other hand, was in favor of medicinal use of marijuana in her state. Under her tenure as the attorney general of Florida, low-THC medical marijuana law and a broader medical marijuana law was passed in 2014 and 2016 respectively.
However, she has been a tough advocate against "smokable" cannabis. In August 2018, she argued in favor of state's ban on the practice saying, "smoking is antithetical to good medicine" and hence should be considered unconstitutional.
Immigration
From taking down Deferred Action for Childhood Arrivals (DACA), dismantling the asylum system and upholding travel bans to promoting family separations, trying to drain funds for sanctuary cities and redesigning immigration courts, Sessions had done it all.
Both Christie and Bondi have also actively demonstrated an anti-immigration stance over the years. Christie made headlines in August 2015, shortly after he announced he would be seeking the Republican nomination for the presidential race in 2016, when he proposed to hire FedEx's chief executive officer, Fred Smith, to design a system which would track all illegal immigrants like FedEx packages.
"At any moment, FedEx can tell you where that package is. It's on the truck. It's at the station. It's on the airplane," Christie said in a campaign speech in Laconia, New Hampshire, the Guardian reported. "Yet we let people come to this country with visas, and the minute they come in, we lose track of them. We need to have a system that tracks you from the moment you come in, and then when your time is up ... however long your visa is, then we go get you."
Bondi has been equally vocal against illegal immigration. Last month, in an interview with "Fox & Friends," she rebuked the caravan carrying thousands of Central American migrants that was headed for the U.S. border.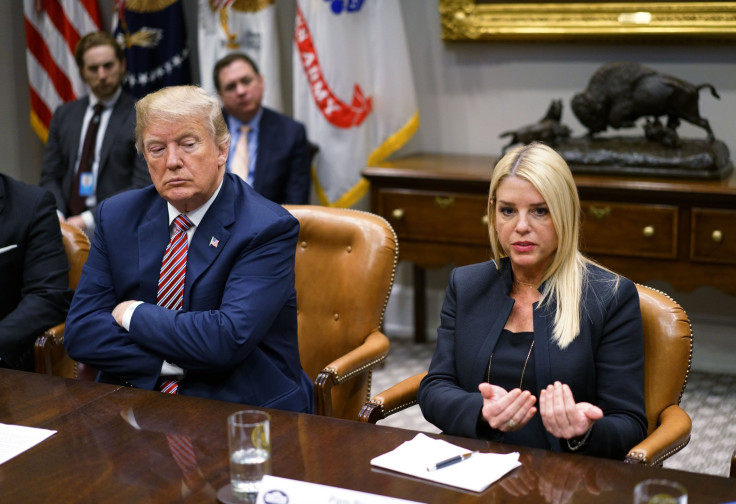 "Ultimately, they're going to be arrested if they try to breach our country," Bondi said. "And that's law and order. I'm a career prosecutor, as you know, Steve, and I've seen first-hand what comes into our country from Mexico, from China to Mexico, into our country."
"The heroin, the fentanyl — all the drugs. The gang members. I've seen this as a prosecutor in Florida for years and years," she continued. "We have to protect our borders and you're looking at these people on the news breaking down that fence to get into Mexico. It's violence and it's got to stop," she added, Daily Caller reported.
Robert Mueller
The primary reason the relation between Sessions and Trump soured was the fact that the former chose to recuse himself from overseeing the Russian investigation being conducted by Mueller.
At an appearance at the University of Chicago last May, Christie praised Mueller's professionalism, touting his integrity, non-partisan style and effectiveness. During the same appearance, he was critical of Trump's handling of the special counsel's investigation.
"I've told him (Trump) many times that there's no way to make an investigation like this shorter, but there's lots of ways to make it longer, and he's executed on a number of those ways to make it longer," Christie said.
However, Bill Palatucci, a longtime Christie adviser and confidant, said Christie's view of Mueller might just work in favor of him getting appointed in the now vacant and much-coveted post.
"The relationship between the attorney general and special counsel has to be a working relationship," he said, North Jersey reported. "If it's one of mutual respect, they can actually get things done."
It is not immediately clear where Bondi stands when it came to Mueller's investigation.
© Copyright IBTimes 2023. All rights reserved.