Chris Hemsworth Hits Tom Hiddleston: That Was A Real Punch, A Terrible Idea!
Chris Hemsworth and Tom Hiddleston —oh the things they would do just to make the scene as genuine as possible! Hiddleston reportedly admitted that he consented Hemsworth to hit him, for real.
Hemsworth and Hiddleston had been on-screen brothers since the start of Marvel's "Thor" with Hemsworth paying as the God of Thunder and Hiddleston playing as his younger brother Loki, the God of Mischief.
Hiddleston admitted on "The Late Show With Stephen Colbert" that he told Hemsworth to punch him so they could pull off this one particular scene in the movie "The Avengers," where Hemsworth's Thor had a physical quarrel with Hiddleston's Loki, Heroic Hollywood reported.
Hiddleston recalled that scene where he wore 30-pound horns and it was difficult for him to sell the hit so he told Hemsworth to just hit him in the face. Unfortunately, being punched by Hemsworth, for real, was not a joke. According to Hiddleston, who went down like a stone thereafter, the idea was terrible.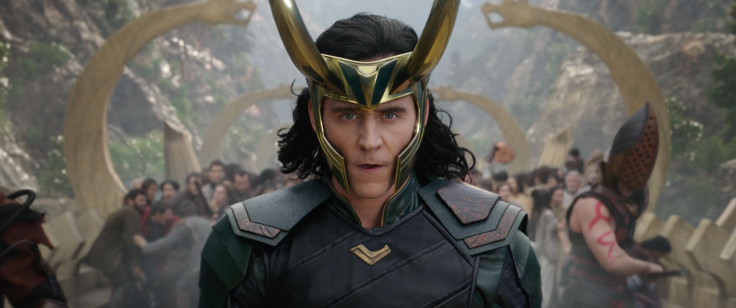 Hiddleston will return to play his mischievous character in the upcoming series, "Loki," on Disney plus, while Hemsworth will reprise as the God of Thunder in the movie "Thor: Love and Thunder." Both the film and the series are part of Marvel Cinematic Universe's phase 4, revealed during the 2019 San Diego Comi-Con.
One actress set to reprise a major role in "Thor: Love and Thunder" is Natalie Portman. After Marvel's controversial reveal at the 2019 SDCC, followed by several posts of Jane depicting as the lady Thor, many Marvel fans wondered if the upcoming film will focus more on Portman's character than Hemsworth's.
Fortunately, director Taika Waititi cleared the matter by saying that Hemsworth is Thor, "Thor: Love and Thunder" is a Thor film and Portman is in it, Cinemablend reported. Although the statement was indirect, fans can safely assume that Hemsworth's Thor would still be the primary protagonist.
On a different side of the story, "The Avengers'" Hiddleston had reportedly invaded the Broadway with Jami Lloyd's "Betrayal," where he played as Robert. Premiered ("Betrayal") earlier this month, Hiddleston is co-starred by Zawe Ashton ("Velvet Buzzsaw"), playing the character of Emma and Charlie Cox ("Daredevil") as Jerry.
Hiddleston's new gig entails a unique storyline. It is a story of infidelity revealed backwards (meaning, from the end of the marriage to the start of the affair). Emma tells Jerry that her husband, Robert, learned about their affair long after it ended. What made the matter complicated was the fact that Jerry was Robert's best friend, the New York Post reported.
© Copyright IBTimes 2023. All rights reserved.