Chris Watts Update: Neighbor Explains The Unusual Behavior That Led To A Conviction
The neighbor that provided surveillance video footage to the police that helped to convict Chris Watts for the murder of his pregnant wife and two young daughters will air again on the "Dr. Oz Show," on Tuesday. Nate Trinastich captured the convicted killer loading his truck at 5 a.m. the morning that he claimed his family disappeared in 2018.
The surveillance video from Trinastich was played for Watts by police, resulting in a reaction that the neighbor thought was unusual at the time. In the video footage, Watts can be seen moving his truck from its usual parking spot, which he explained to investigators was because it was "easier to lug everything with all the tools I had to bring in."
Watts also said that he was loading the truck in the early morning hours because he was preparing for a busy workday. But Trinastich, who captured the video, told police that Watts was "not acting right." He said Watts was acting "fidgety" and "rocking back and forth."
Trinastich then insisted that the police watch the video footage again, saying, " Watch. You'll see him get out and then he walks back and forth a couple of times."
Trinastich explained to Dr. Oz why he thought Watts' behavior was unusual at the time.
"He was loading tools, but I thought that was a little bit odd because I had never seen him really back the truck into the driveway ever. He always parked it out front, so I definitely thought it was kind of odd."
Trinastich also questioned why Watts was loading the cab instead of the back of the truck. But it wasn't until later that Trinastich really suspected something wasn't right. Hours later, the neighbor saw Watts pacing back and forth with his hands on his head. The nervous behavior sparked suspicion in Trinastich., he said on the show.
"The other thing I thought that was definitely weird was he wasn't watching the footage at all," he told Dr. Oz. "He would look at it for a second then go back to his phone or look at it for a second and then look away and if my family was missing, I would be glued to that TV 100 percent to see if I could see absolutely anything."
Watts was convicted of murdering his wife and daughters, which he disposed of their remains in a shallow grave and oil tank, respectively. He confessed to the crimes and is serving multiple life sentences for his family's death.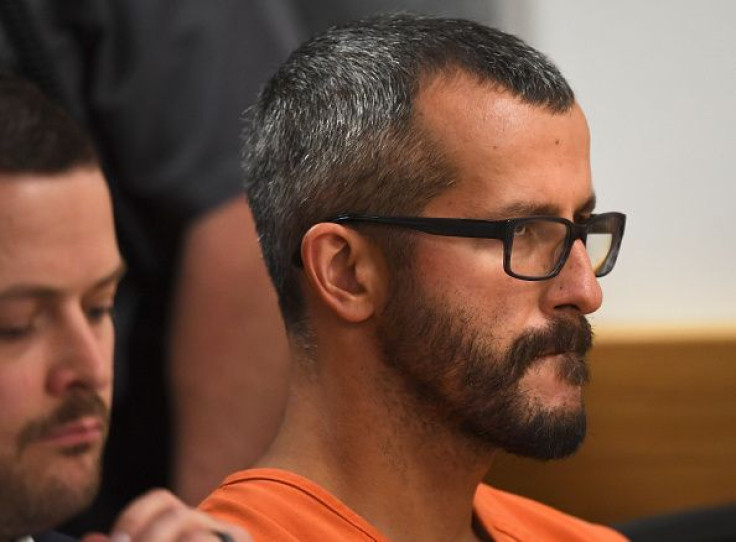 © Copyright IBTimes 2023. All rights reserved.
FOLLOW MORE IBT NEWS ON THE BELOW CHANNELS