Christie Scathingly Responds To Trump's Fat-Shaming Jokes About His Weight: 'It's So Juvenile'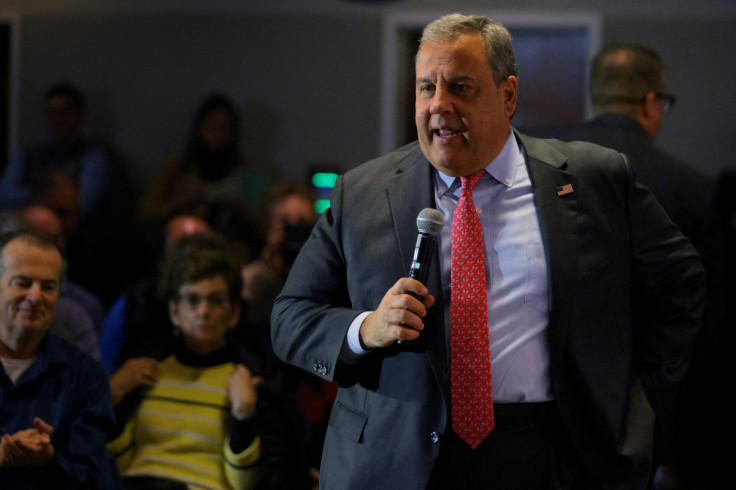 KEY POINTS
Donald Trump posted a doctored video of Chris Christie at a buffet
Donald Trump Jr. also joined in on the attacks against the former New Jersey governor
Christie called Trump a "child"
Former New Jersey Gov. Chris Christie called Donald Trump a "baby" and a "child" Wednesday after the former president mocked him over his weight.
"It just renewed in my own mind what a child he is," Christie told CNN's Jake Tapper on "The Lead" of Trump's conduct. "He's a baby ... If we had a child that acted like that, we'd send him to his room, not the White House."
"It's so childish, it's so juvenile. He is such a spoiled baby," he added.
Christie was reacting to a doctored video of him at a buffet table that was posted by Trump on his social media site Truth Social Tuesday night, following the former New Jersey governor's announcement of his presidential campaign.
"How many times did Chris Christie use the word small? Does he have a psychological problem with size?" Trump wrote in another post, referring to Christie's speech during a New Hampshire town hall.
He continued, "Actually, his speech was small, and not very good. It rambled all over the place, and nobody had a clue of what he was talking about. Hard to watch, boring, but that's what you get from a failed Governor (New Jersey) who left office with a 7% approval rating and then got run out of New Hampshire. This time, it won't be any different!"
The former president's son, Donald Trump Jr., also mocked Christie's weight on Twitter, posting an image of the Krispy Kreme logo that was edited to instead say "Chris Krispy."
"New Chris Christie for President logo just dropped," he tweeted.
During a town hall in Saint Anselm College Tuesday, Christie described Trump as a "lonely, self-consumed, self-serving mirror hog" who "finds someone else and something else to blame for whatever goes wrong."
"Beware of the leader in this country, who you have handed leadership to, who has never made a mistake, who has never done anything wrong, who when something goes wrong it's always someone else's fault. And who has never lost," Christie said, Rolling Stone reported.
The former governor also said that he regretted twice supporting Trump for president, adding: "I thought I could help to make him a better candidate and a better president if he won ... It turns out I was wrong. I couldn't make him a better candidate and I couldn't make him a better president."
Christie also attacked Trump's record in office, claiming that he left with the "biggest deficit of any president in American history."
"He said he was going to eliminate the national debt in eight years. He added $3 trillion to the national debt in four years," the former New Jersey governor said.
Christie has been calling out Trump for months and declared that he's the only candidate who can go toe-to-toe with the former president.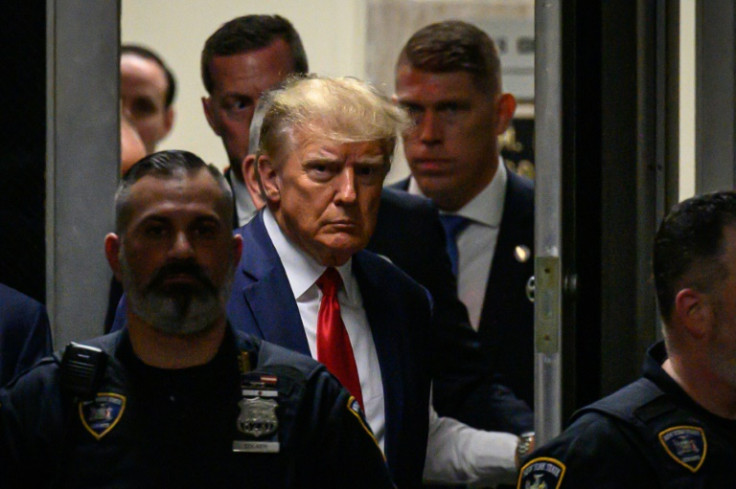 © Copyright IBTimes 2023. All rights reserved.