Trump Earned $1 Billion From His Businesses While President; $160 Million From Foreign Dealings: Watchdog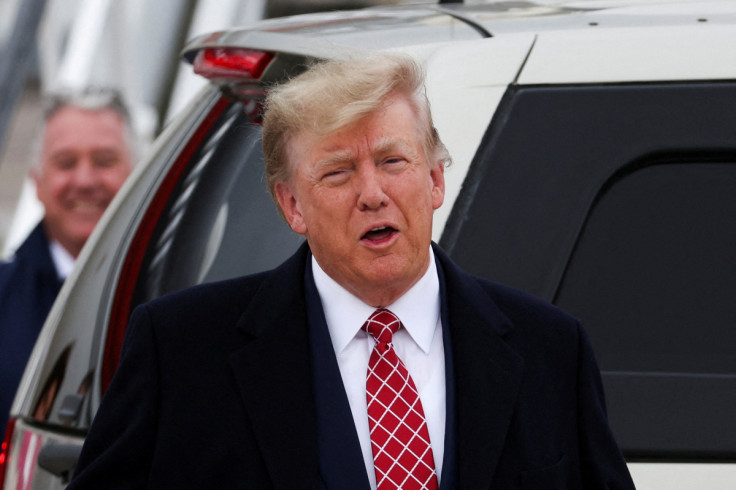 KEY POINTS
CREW said that Trump made an 'unprecedented move of not divesting his business upon assuming the presidency'
Trump's three businesses in Ireland and Scotland were also listed as the biggest liabilities of his empire
Trump is back to showing off his businesses again as a presidential candidate for 2024
An analysis of former President Donald Trump's tax returns revealed that he raked in more than one billion dollars in income while in office, with up to $160 million coming from dealings with foreign countries with a special interest in U.S. foreign policy, according to a watchdog report.
The report by watchdog group CREW also mentioned that he made more than $80 million from his businesses in Ireland and Scotland.
CREW reported that the profits were made "with extraordinary conflicts of interest, mixing Trump's personal financial interests with the national interests of the United States."
"When Trump became president, he made the unprecedented decision not to divest from his business empire, leading to four years of egregious conflicts of interest between his business and the government," the report said.
According to the watchdog group, Trump's businesses with the "worst conflicts" were his Doonbeg golf course in Ireland where he made an estimated $25 million, as well as his golf properties in Turnberry and Aberdeen in Scotland which amounted to more than $58 million.
The three businesses – bought in cash deals – were also listed as the biggest liabilities of his empire, according to CREW.
"While Trump 'spent more than $300 million in cash purchasing and developing' Aberdeen and Turnberry, neither has turned a profit and both have hemorrhaged money from the Trump Organization since their purchase," the report said.
In order to offset the profit losses, he reportedly "took every chance he got as president" to promote the businesses through U.S. taxpayers-paid stays in the properties as well as non-stop promotion to the media.
"With each visit Trump extracted every penny he could from the U.S. government, charging the Secret Service 'exorbitant' rates for rooms and tacking on additional charges," the group said in the report.
And apparently, Trump's playbook of patronizing his businesses and charging the government for it was also copied by other officials like his Vice President Mike Pence, who stayed in Doonbeg in 2019 which "raised a lot of eyebrows" at the time of the trip as the location was inconvenient with his government engagements in Dublin.
CREW, through a Freedom of Information Act request, uncovered that Trump's Doonbeg business charged the Secret Service over $15,000, while Pence's chief of staff said that it was the former president himself who suggested that he stay at the resort.
"In his four years as president, Trump and members of his administration mentioned Doonbeg, Turnberry and Aberdeen 50 times. In one instance, Trump reportedly pushed his ambassador to Britain to urge UK officials to hold British Open golf tournament at his Turnberry resort," the report said.
The report also noted that the Republican frontrunner is back to doing these shenanigans again, as he visited Scotland and Ireland in May to "see and inspect" his golf courses and the newly-opened one at Aberdeen.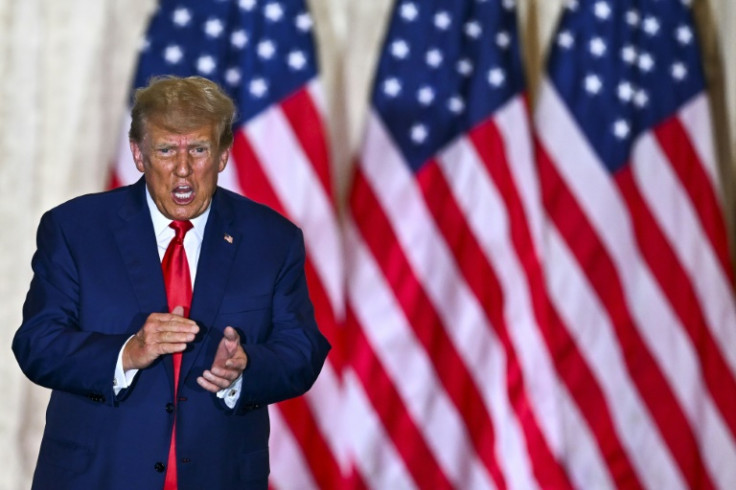 © Copyright IBTimes 2023. All rights reserved.